Evertale is a free to play* gacha tactical RPG (or JRPG) by ZigZaGame Inc. for mobile devices (Android, iOS) – and playable on PC (Windows/Mac) using an emulator like BlueStacks** or LDPlayer. Evertale features monster-catching, collectible characters and massive story content (and is sometimes referred to as a Pokémon clone). Join two young heroes and the allies they befriend along the way and embark on a perilous quest to uncover the secret to ending this age-old curse once and for all. Dive into a breath-taking fantasy world filled with mysterious monsters to capture, battle, and train. Explore sprawling landscapes, bustling cities, and mythical dungeons. Immerse yourself in the engaging single-player offline story or build your team and test your skills against global players online. Battle it out in fast-paced PvP leagues and form guilds with other players to unlock limited-edition gear, power-ups, and more to take your team to the next level.
Evertale is mostly praised for its great offline single-player story campaign which is fully open world and without restrictions. When played online, Evertale is more restrictive and P2W (pay to win).
Game Features
▶ Collect, train, and evolve over 180 creatures and warriors to fight alongside in supercharged monster battles!
▶ Encounter friends and foes as you journey across the 6 diverse regions of Erden, each with their own unique monsters to collect.
▶ Discover legendary weapons, accessories, and equipment to boost your warriors and gain the upper hand on your opponents.
▶ Build a strategy from hundreds of unique ability combinations to devastate your opponents in engaging turn-based 4v4 combat!
▶ Jump online to compete in real-time PvP leagues and form collaborative guilds with other players to uncover one-of-a-kind items.
▶ Participate in weekly online events that offer exclusive unlockables and limited characters to add to your collection!
Game Plot
The world of Erden is plagued by an ancient curse—the Pandemonium, a shroud of evil that descends once every 100 years. Only the fabled Crestbearers can cease its destruction, but all have failed to stop it from returning to wreak havoc once again. Join two young heroes and the allies they befriend along the way and embark on a perilous quest to uncover the secret to ending this age-old curse once and for all.
Free-to-Play Model
*Evertale is free-to-play, and generally regarded as f2p-friendly for its offline solo campaign and partly P2W for its online play. It features gacha (randomized rewards) as a method for monetization. New characters are obtainable via gacha using in-game currency which can be obtained by playing the game or purchased through microtransactions. When played against other players in PVP, Evertale tends to be pay to win (P2W) and requires a large amount of grinding or spending for newcomers to compete with veterans on a level playing field.
BlueStacks Enhancements
**As with most gacha games, Bluestacks can be used to easily play simultaneously on several accounts or game instances. If you are not happy with card drops you get for free on your first account, create another and repeat until you are satisfied with your free rewards.
Playing Evertale on BlueStacks has several benefits which include Macros (record a sequence of commands and execute them at any moment to enable custom auto-play), Multi Instance (play other games or accounts while keeping an eye on any of your game instances), Multi Instance Sync (repeat the action in the main game account on all other game accounts), Script (execute a series of actions in the game by binding them to one key), among others.
Evertale

Screenshots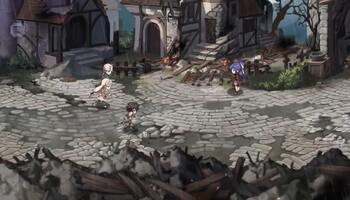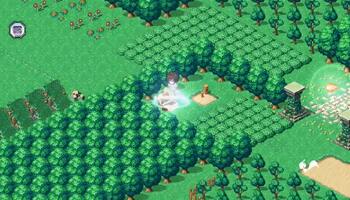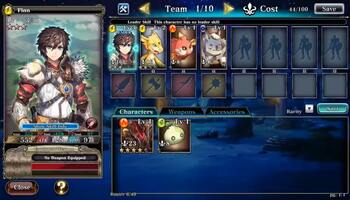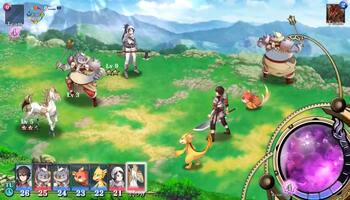 Evertale

Videos