F.E.A.R. Online is a free-to-play multiplayer FPS horror game that takes place shortly after the events in F.E.A.R. 2 Project Origin. The celebrated horror series makes a return in this brand-new installment. The battle rages between Armacham Technology Corporation (ATC) and the elite F.E.A.R. team parallel to the events of F.E.A.R. 2: Project Origin™. Players will get to experience cooperative scenarios that detail the terrifying occurrences surrounding the F.E.A.R. team. The acclaimed Soul King mode from F.E.A.R. 3™ also makes a return–possess enemies for new abilities and collect fallen souls. Terrify your enemies in many complex maps littered with creepy, gory details. There is no escape from the torturous influence of Alma and Project Origin.
Game Features
The F.E.A.R. Never Ends!: Immerse yourself once more in the horrific story of Alma Wade as you search for the reasons behind her destructive powers. Battle against both grotesque monsters and rival players as you unravel a terrifying mystery.
Cooperative Story Mode: Battle through horror-filled scenes and take down the creatures you encounter with a group of friends. Discover all-new environments, weapons, and enemies all wrapped up in a terrifying experience.
Become the Soul King: Play as a ghost with limitless potential in Soul King mode! Gain access to new abilities by possessing your enemies and hunt for fresh souls in an all out assault against other players.
Fearsome Fast-paced Multiplayer: Choose from over ten different PvP maps and shoot it out against both rival players and horrifying deadly monsters. Only the strongest will survive the nightmarish combat and live to F.E.A.R. another day.
Free-to-Play Model
The free-to-play model of F.E.A.R. Online has been exposed to harsh criticism due to its limitations on the number of characters available, some weapons giving advantage and exclusively unlocked through real purchases, and a system of time-limited freeware or in-game gear purchases that tended to frustrate players.
That said, the exclusive weapons are barely any better than the ones bought with points earned in-game and most purchases are cosmetic. The weapons are all permanent and you are rewarded with temporary ones to try out when you level up.
This type of free-to-play model requires more management of available points and time-limited assets and this explains why many players felt overly limited.
F.E.A.R. Online

Screenshots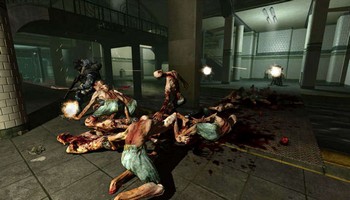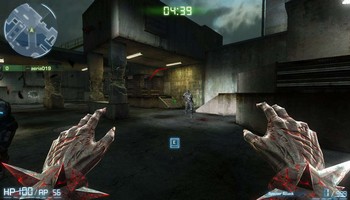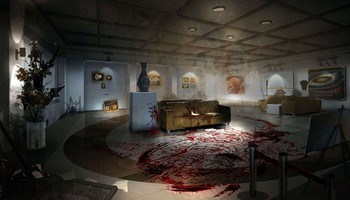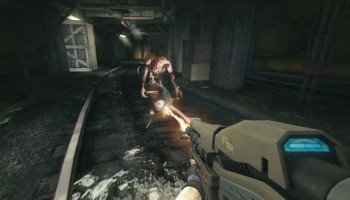 F.E.A.R. Online

Videos