Fault: Elden Orb was a free to play 3rd person fantasy MOBA (Multiplayer Online Battle Arena) for Windows PC (Epic Games and Steam starting July 18, 2022), with Xbox and PlayStation versions on their way, developed by Strange Matter Studios and published by Pocketful of Quarters. Like Overprime and Predecessor, Fault vows to offer a popular alternative to isometric and FPS MOBAs, using the 3rd person perspective instead. One feature that makes it stand out further is the Feats system to diversify character progression during battle.
Game Features
▶ Choose your Hero: Select your play style with many variations of hero's; from a massive hammer-wielding soul collector to a space mage with control over inter-dimensional portals. Play games to unlock more heroes to add to your collection.
▶ Feats System: A unique gameplay element that separates Fault from other MOBAs is the introduction of a feats system, which allows a player to gain strength by achieving milestones during a match.
▶ Adapt and Evolve: Fault has many unique items to choose from that can sway the flow of battle. Collect gold from minion and hero kills and build your hero to handle any situation.
▶ Map and Objectives: Fault has an original map suited to tactical play with its verticality and well planned out jungle paths. The jungle is full of creatures that when slain will increase you and your team's strength.
Fault

Screenshots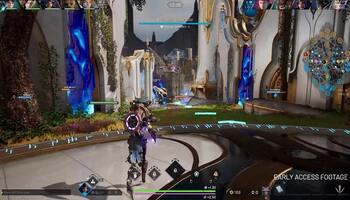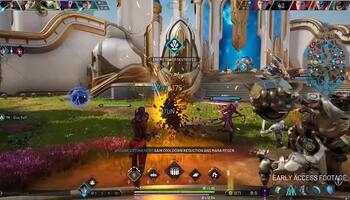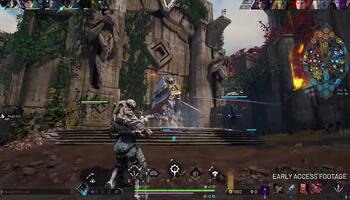 Fault

Videos