FFBE War of the Visions (Final Fantasy Brave Exvius) is a free-to-play tactical RPG for mobile devices (Android & iOS), co-developed by Square Enix and Gumi Inc. Through a 3D, grid-based map and turn-based tactical combat, experience the stories of each kingdom and its warriors on the continent of Ardra by exploring Story Quests, World Quests, Event Quests, and more. Cooperate with other players to progress in Multiplayer Quests, or go PVP and compete online via Duel.
Game Features
<Battle System>
The pinnacle of tactical battles, presented in 3D terrains with various elevations. Aim for victory by employing unique strategies for each battle. Auto-battle and increased speed settings are also available, allowing beginners to play with ease. Similar to previous FINAL FANTASY titles, characters can make a difference between victory and defeat with special moves called Limit Bursts that feature impressive displays and powerful attacks!
Familiar Espers of the FINAL FANTASY series will appear in CG animations, supporting players with their incredible power.
<Job System & Elements>
Acquire new jobs by raising units with the Job System. In addition, each unit has an Element that can be utilized against enemies to deal increased damage. Make good use of the Job System and Elements to gain the advantage in battle.
<Quests>
In addition to Story Quests where you can enjoy the main tale of War of the Visions, you can enjoy more than 200 unique quests within World Quests and Event Quests, where various materials can be acquired.
<Voice Acting>
Story Quests are fully voiced in Japanese and English. Choose your preferred language and enjoy the tale of War of the Visions.
<Music>
Familiar to the FFBE series, the BGM of War of the Visions is composed by Elements Garden (Noriyasu Agematsu).
The world of War of the Visions is adorned with stately timbre performed by a full orchestra
Game Plot
The story takes place on the continent of Ardra on the world of Lapis, the primary setting of Final Fantasy Brave Exvius, and depicts a war among five rival nations that occurred in the distant past. As in Final Fantasy Brave Exvius, war is waged using the power of Visions, physical manifestations of powerful warriors from different eras and worlds summoned using Crystals.
FFBE War of the Visions

Screenshots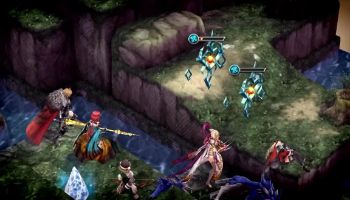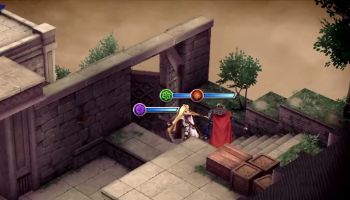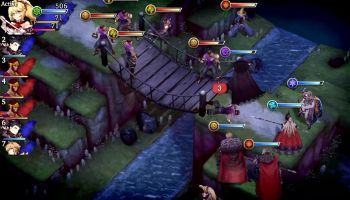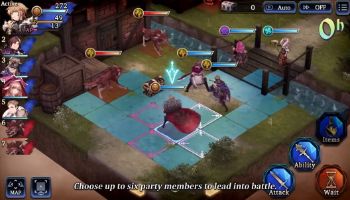 FFBE War of the Visions

Videos
trailer
trailer 2
trailer 3