Fifa World
was
a free2play sports MMOG devoted to soccer for PC windows with full Fifa licensing for real world players and clubs, where you build your unique football squad with real players and compete with the world online on a massive scale either in leagues or tournaments. You can outplay other players by trading "real" soccer players on the transfer market, by showing your skills on the field and by carrying out sound tactical preparations. FIFA World is designed to be easy to pick up and play for everyone. The game features controller support and a social hub for sharing feedback.
Game features
FIFA World Ultimate Team:Build your own unique club that plays your style of football and hit the pitch to compete in online and offline modes. Play the 24/7 transfer market and strategically outwit other gamers in buying, selling and trading the world's greatest superstars to create your Ultimate Team.
Accomplishments: Complete challenges and earn rewards for in-game tasks revolving around gameplay, transfer market, tournaments, online play and more. Check FIFA World daily for limited time accomplishments that reflect activity from the real world of football and accomplish to earn coins, packs and XP!
Match Invites: Challenge your friends to an Ultimate Team showdown and see who has what it takes to rule the pitch.
Featured Tournaments: Every week new featured tournaments put your Ultimate Team in the spotlight, challenging you to beat some of the world's best clubs to earn even bigger rewards for your Ultimate Team including coins and packs!
EAS FC Social Hub: – Capture and share spectacular goals and beautiful moments you create on the pitch and instantly post them to the in-game social feed. Keep up with your friends' in-game activity and debate and discuss the latest results and highlights with the community.
Game Modes
Ultimate Team mode: Ultimate Team (FUT) is a free-to-play game mode in FIFA World. In FUT you earn, buy, and transfer global football superstars to create your own unique squad that plays your style of football. Manage your squads, outsmart other gamers in the 24/7 live transfer market, and compete against other gamers in online and single player seasons. Ultimate Team provides a new and exciting experience every week for FIFA World users. New Players are added based on player performances all week throughout the season. The Shop offers limited time special packs, and there is a 'Team of the Week' (TOTW) Challenge, where a virtual squad is made up of the week's best performers from the real world of football — winning a match against this team gains you coins.
League Teams mode: In League Teams mode, you select the team you would like to compete as in an Online Seasons scenario. Play as your favourite team and climb the leaderboards. Every match you play in League Teams mode uses up one match credit. Your match credits replenish over time or you can buy more with in-game currency. When you win, your match credits replenish faster than when you lose. If you play consecutive matches, they replenish even faster. You receive extra match credits when you get promoted.
Fifa World

Screenshots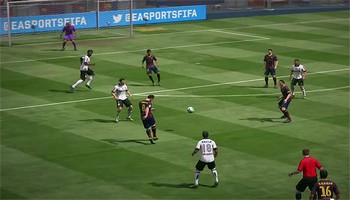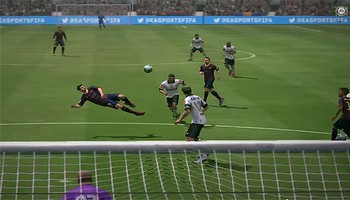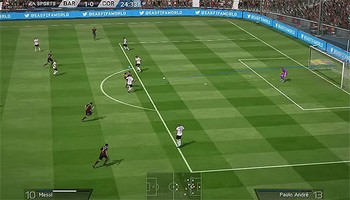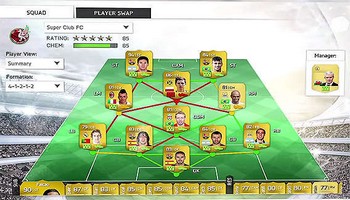 Fifa World

Videos
trailer
gameplay
gameplay 2