Final Fantasy VII: The First Soldier was a free to play battle royale (PVP) RPG (class-based) for mobile devices (Android & iOS), based on the popular Final Fantasy franchise, and developed by Square Enix. Players had to fight to be the last SOLDIER standing, using magic and special abilities along with ranged and melee weapons. Players could choose between various classes and combat styles, such as Warrior, Sorcerer, Ranger, Ninja or Monk, each endowed with their own special abilities. On top of PVP, players also had to face PVE situations against ferocious monsters which players could defeat in order to gain experience needed to level up and unlock new weapons, all of this topped with Final Fantasy elements such as rideable chocobos, powerful espers, including Ifrit, to summon and materia with their devastating spells. Players could customize their characters' outfits and accessories, obtain various weapon and vehicle skins, emotes and more to create their own unique SOLDIER. Warrior – specialized in close-ranged melee attacks. Sorcerer – mid-ranged AoE attacks was this Style's specialty; their basic magic spells Fire, Blizzard and Thunder were powered up. Monk – high-vitality Style, who had self-healing and shield abilities. Ranger – skilled in seeking out enemies and sniping them from afar.
Game Features
▶ Fight Using a Combination of Melee, Magic, and Firearms: Use all the options at your disposal to overwhelm your enemies in highly varied and strategic combat.
▶ Level Up and Upgrade Your Arsenal During Battle: Fight monsters on the battlefield to gain experience points, power up your skills, and raise your max HP. Use gil you pick up to upgrade your equipment and purchase items.
▶ Choose from Varied Styles, Each with Different Strengths: Will you be a Warrior and take the fight to the enemy with powerful melee attacks? Or do you prefer the ability to cast augmented spells as a Sorcerer? Perhaps sneaking in and out of combat as a Ninja is more suited to you? Choose from these styles and more before every battle to determine your playstyle!
▶ Visit and Play in Iconic Locations from FFVII: Seventh Heaven, Corneo's mansion, the train graveyard, and even a familiar house surrounded by flowers are just some of the iconic locations you can visit in each expansive map.
▶ Fully Customize Your Character: Choose a look that fits your unique personality with a huge variety of costumes, emotes, and more.
Final Fantasy VII: The 1st Soldier

Screenshots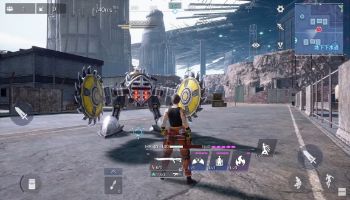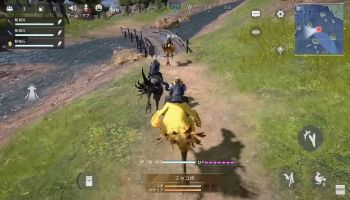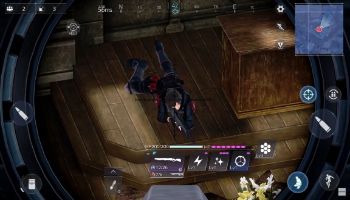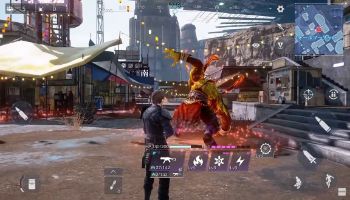 Final Fantasy VII: The 1st Soldier

Videos
trailer
trailer 2
trailer 3