Fire with Fire (Tower Attack and Defense) is an online free-to-play player vs player tower defense strategy game about ascendant fireball creatures fighting over the last remaining fuel sources of a dying planet. Save the trees and rise up the leader boards. New unique towers, creeps and arenas added every 2-3 weeks. Level up and expand your arsenal by choosing from an ever growing library of towers and creeps to throw at your enemies. Dozens of unique battlefields will have you thinking on your feet. Rise up the ranks of this vibrant war-torn world.
Game Features
Our own system improving on traditional Tower Defense elements such as tech trees and tower upgrading.
Player vs player online matchmaking, opponents choose and deploy waves of creeps against each other in turn.
Achievement based leveling, players gain xp points by completing achievements, single player maps and defeating matchmaking opponents.
Unlock-able bonuses, grow fruit to gain stat bonuses and additional in game effects for your online matches.
Ongoing content updates, we add new towers, creeps, arenas, and balance updates regularly.
Fire With Fire

Screenshots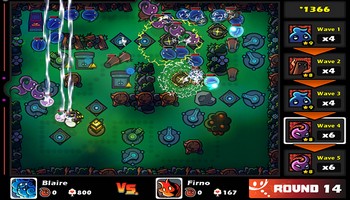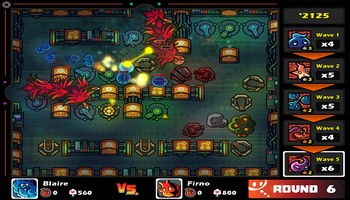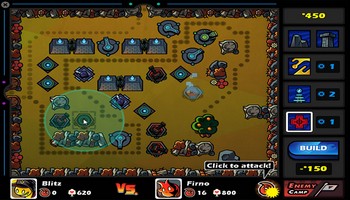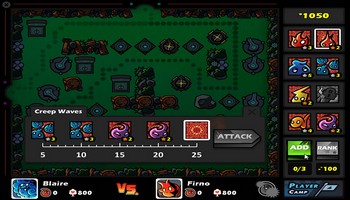 Fire With Fire

Videos