Fistful of Frags is a free-to-play MOFPS game set back to Western times which is focused on deathmatch and competitive skill combat, a particular aspect being the ability to fight up to four teams at a time and the inclusion of a skill-based scoring system. Fistful of Frags was born years ago as a Wild West themed modification for Source engine. It has been completely renewed for its Steam release, paying special attention to combat mechanics. Please note that current build lacks certain features and maps from past versions, as they are hoping to continue the work once the community grows. Also note this is a completely *free* standalone mod, no micro-transactions exist, no registration required. Just install and play.
Game features
● Classic deathmatch and up to 4 teams deathmatch, 4 renewed maps
● Detailed dual wield system: double dynamic crosshair, weapon flip for extra accuracy options, drop or throw your handguns as projectile attack
● Advanced multiplayer bots for off-line practice
● Historical black gunpowder based weapons as Colt Peacemaker/Navy/Walker, S&W Schofield, Volcanic pistol, Deringer, Smith Carbine, Sharps rifle or Henry Rifle
● Gear customization: primary/secondary weapons and special perks
● Skill based scoring system: the more skill required to accomplish an attack, the higher score will be
● Source Engine 2013: better multicore CPU support (higher and more stable FPS), VR headset, Linux and Mac OSX clients.
Fistful of Frags

Screenshots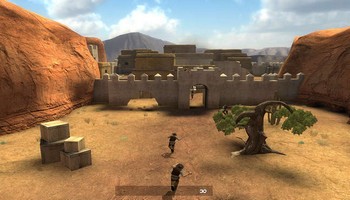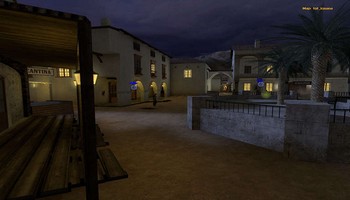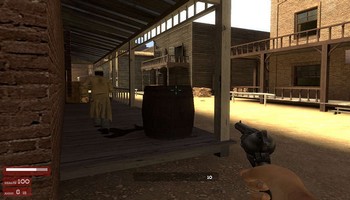 Fistful of Frags

Videos
trailer
trailer 2
trailer 3