Flashout 3D is a free* single-player AG (Anti-Gravity) combat racer for PC (Windows) by Poland based studio Jujubee S.A. Drawing inspiration from AG classic Wipeout, and initially released more than 10 years ago, Flashout 3D has been brought back to life with several improvements to celebrate the launch of Flashout 3. The game has been remastered and enhanced with upgraded graphics and new features. Get into one of your ultra fast ships and join the competition. Use rockets and guns to fight your way to victory in all events and become the best racer in the whole galaxy. Dominate the grid, master your skills, upgrade your ships, listen to the great tunes, unlock all circuits and get hooked by the fun and exhilarating racing experience!
Game Features
– Upgraded graphics;
– Ship physics improved;
– Gamepad support;
– Vibrations support added;
– Improved controls;
– Remastered intro;
– Additional animations;
– Improved visual effects;
– New UI during races;
Free-To-Play Model
Flashout 3D Enhanced is completely free on PC (Windows). Jujubee S.A made it available and improved for Free in order to promote their new AR racer Flashout 3 (VR supported).
Flashout 3D Enhanced

Screenshots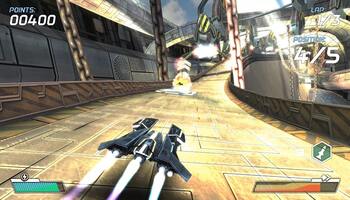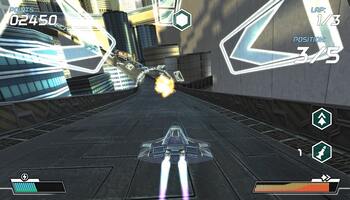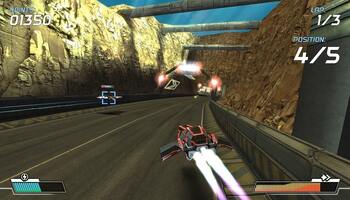 Flashout 3D Enhanced

Videos