Flight of the Amazon Queen is a graphical point-and-click adventure game by Interactive Binary Illusions originally released in 1995 for Amiga (using AMOS) and MS-DOS (using C). The game was then re-released as freeware in 2004 for use with ScummVM before being made fully standalone. Its gameplay is inspired in style from many of LucasArts' popular point-and-click adventures of the 1990s, such as Monkey Island and Indiana Jones and the Last Crusade: The Graphic Adventure. There are over 100 exotic locations to explore and over 40 wildly individual characters to interact with.
Game Plot
As Joe King, the pilot of the Amazon Queen, you must navigate your own fate in this point-and-click adventure brimming with fun-filled action. What began as a piece of cake job – flying a sexy movie star, Faye Russel to her next shooting location, soon turnes out to be a dangerous challenge, as you must outwit your unscrupulous rival the flying Dutchman and foil the plans of the evil genius Doctor Frank Ironstein… In the mysterious Amazon jungle you'll encounter a dangerous temple, fearsome Amazonian warriors, and a powerful mad scientist intent on taking over the world.
Game Features
– It's up to you to deal with the imminent threat of world domination … but be careful, or this may be the last Flight of the Amazon Queen.
– A classic point-and-click graphic adventure based on the much-loved adventure films of the '40s.
– Explore over 100 exotic locations and interact with over 40 wildly individual characters.
– Witty dialogues packed with sassy humor will make you laugh out loud.
– Full voice talkie featuring the talents of Brad Lavelle, Tom Hill, Bill Hootkins, Enn Reitel, Penelope Keith, Jon Coleman, Debbie Arnold and more.
Flight of the Amazon Queen

Screenshots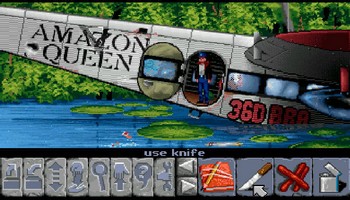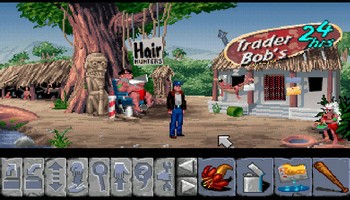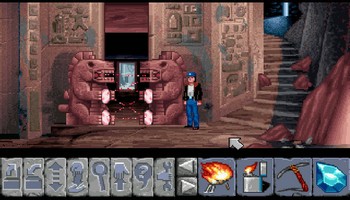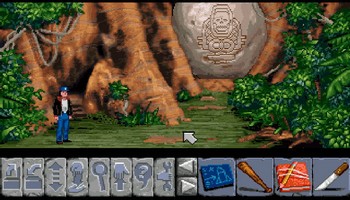 Flight of the Amazon Queen

Videos