Forge is a class based multiplayer strategic PVP-based MMOFPS from Dark Vale Games and co-developed by SuperGenius and Digital Confectioners, set in a distinct fantasy universe. Powered by Epic Games' Unreal Engine 3, Forge combines MMO-style PvP with skill-based FPS combat, zero level grinding, and strategic gameplay in a persistent world.
From time to time, Forge will offer special promotions that can only be accessed if you've registered for a Forum account.
Game features
MMO meets FPS: Combat takes place in MMO PvP Arena Style battlegrounds using FPS mechanics and aiming to create a deep, visceral, team oriented experience.
Skills pay the bills: Winners are determined by skill, not character level. No more waiting for your friends to level up so you can play together! Forge evens the odds between new players and max level veterans. Leveling up gives players new attack variants, but it does not provide power increases like other RPGs.
Free to Slay: Forge is free with no "pay to win." The currency, Ore, is only used to buy cosmetic upgrades, so players get full access to the meaty combat for free.
Class based combat: Storm the battlefield as the Assassin, Pathfinder, Pyromancer, Shaman, Warden, Tinker or Ravager. Each plays a crucial role on the team, so choose wisely!
Character customization: Spend your hard earned Ore in the Forge store to customize your favorite characters with spectacular armor!
Deep Steam integration: Achievements, Stats, Skill Based Matchmaking, Steam Server Browser, Valve Anti-Cheat, VoIP and the Steam Overlay.
Ever expanding: While Forge has the accessibility and low time requirements of a first person shooter, it will also receive new content on a regular basis like most MMOs.
Game Plot
A malicious being named The Devourer has swallowed the great pantheon of gods. Seeking escape, the trapped gods have deceived great warriors, zealous adherents and placed them on a faceless world called FORGE, designed sacrifice the weakest of these warriors in order to grow their own power. Choosing one of five unique warrior classes, the player must battle head-to-head with other players in a bid to free their god from the clutches of The Devourer. Armed with a set of powerful and unique abilities as well as a powerful and deadly ally, each warrior must overcome the varied challenges of FORGE where every kill is a sacrifice and every sacrifice brings them one step closer to freedom.
Free-to-play Model
Forge has a very good free model, is not Pay-To-Win. The only items you can buy are purely cosmetic armor sets and boosters for experience. Only level progression allows you to unlock special glyphs and change the stats of your character to fit your needs.
Forge

Screenshots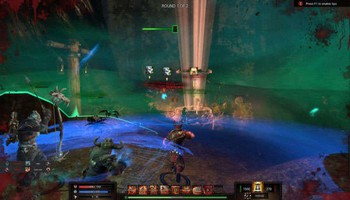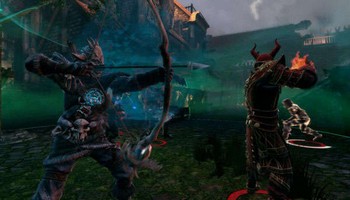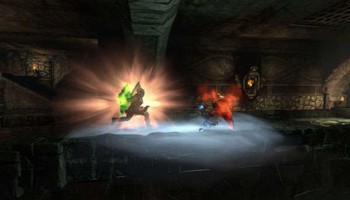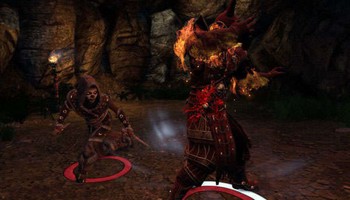 Forge

Videos