Genshin Impact is a free-to-play single-player and coop open-world action RPG title broadly similar to the 3D Zelda franchise, for PC (via miHoYo or Epic launchers), Console (PS4 & PS5) and Mobile (iOS and Android), taking place in the massive fantasy continent of Teyvat. Genshin Impact comes with a lively open world, multiple characters, element-based combat and exploration, and an engaging story featuring great voice acting. Players will take on the role of a mysterious "Traveler" who set sail to find their lost sibling. As a free-to-play online title, Genshin Impact will enable players to explore Mondstadt and Liyue Harbor – two of the seven major cities in Teyvat – each with unique cultural ambience, stories, vast surrounding landscapes full of diverse creatures and enemies, mysteries, and hidden treasures. Furthermore, the game will continue to expand with more cities, following stories, new characters and seasonal events through live-service updates to enrich the gameplay and expedition in the continent of Teyvat.
Game Features
▶ An Epic Fantasy Adventure: Experience an immersive single-player campaign. As a traveler from another world, you will embark on a journey to reunite with your long-lost sibling and unravel the mysteries of Teyvat, and yourself.
▶ Your World to Discover: Fly across the open world, swim through crystal-clear waters, and climb towering mountains. Stray off the beaten path to discover all the hidden secrets of a world full of wonder and mystery.
▶ Travel Alone or Battle Together: Charge head-on into battles solo, or invite friends to join the fight against dangerous monsters with 4-player cross-play for PS4, iOS, Android, and PC.
▶ Master the Seven Elements: Not just another mindless hack and slash. Manipulating the various elements is the key to defeating powerful enemies and solving challenging puzzles.
▶ Build Your Dream Team: Choose who fights by your side. Build your party from over 20+ characters (with more to come) — each with unique abilities, personalities, and combat styles.
Free-to-Play Model
Genshin Impact is a Gacha-monetized game that is generally regarded as completely F2P-friendly, that is, satisfying to play without purchasing anything. All the game content may be played for free, especially its huge single player campaign. Extra characters to collect and weapons to diversify gameplay may be earned to some extent by playing, or purchased indirectly through mystery boxes.
Genshin Impact

Screenshots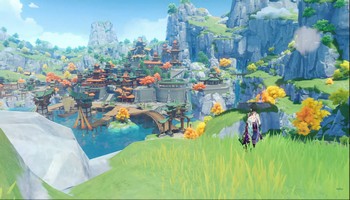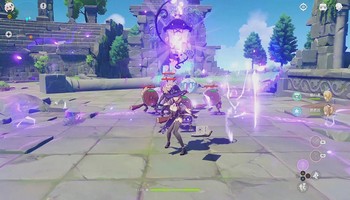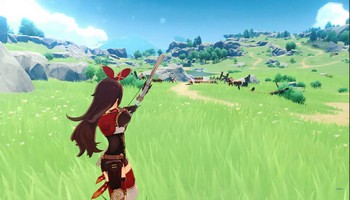 Genshin Impact

Videos