Get Off My Lawn! is a free-to-play third person arcade shooter game where you must defend your house against alien attacks. Collect valuable alien orbs to upgrade your weaponry. Use 'Cane Time', 'Infuriate', and 'Soundwave' power-ups to gain the upper hand when all seems lost. The longer Murray holds the lawn, the stronger those aliens get. But there is plenty of firepower waiting for you to try out in The Shed.
Get Off My Lawn! is an enjoyable retro shooter to play and has scored favorably among players, with its only downside being the in-game shop designed to get you away from a long grinding journey.
Game Plot
First contact didn't go as planned, when aliens woke Murray Mendelson up from his afternoon nap. Pulling the trigger first has drawn Murray in to full scale war with these alien visitors, and they'll stop at nothing to destroy him. Armed with his musket and inconsolable rage, Murray must defend his home against all odds. Why are the aliens only attacking this one house? Who knows?! Shoot first and ask questions later in this endless fast paced arcade shooter, and keep those pesky aliens off of Murray's perfectly manicured lawn!
Free-to-Play Model
Get Off My Lawn! features micro-transactions in the form of boosts to allow you to progress faster, and of achievements to unlock. The grinding and pace of progress are rather slow unless you spend some money, with items cost ranging from 1 to 2 dollars on average.
Get Off My Lawn!

Screenshots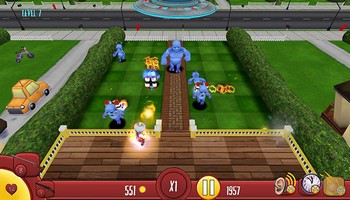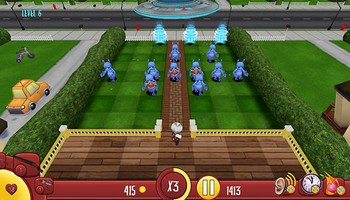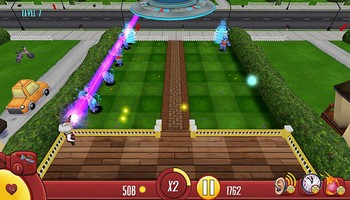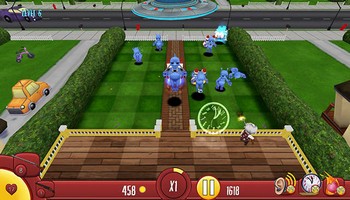 Get Off My Lawn!

Videos