Ghost Recon Frontline is an upcoming free-to-play massively (100+ players) PvP action-tactical shooter for Xbox Series X|S, Xbox One, PlayStation 5, PlayStation 4, Stadia, Luna and Windows PC via Ubisoft Connect, set in the renowned and long standing Ghost Recon universe. The game will take place on Drakemoor island, an open world full of diverse landmarks and biome, with a fresh take on the battle royale genre through the game's main game mode, Expedition, where competing squads have to work together to complete dynamic objectives across a non shrinking map. Once this 1st stage completed, squads will have to head to a drop zone and call for an extraction, the position of which will be known to all… Additional modes will also be available at launch. Ghost Recon Frontline is also class based, allowing players to upgrade and customise three classes of contractors which will be available during the first closed test (Assault, Support and Scout classes). On the innovative side, players can switch between different classes in the heart of battle for increased tactical and versatile gameplay.
The first closed test of Ghost Recon Frontline will start on 14th October for PC players in Europe only. Beta tests for other regions will follow shortly, and a global release may be expected to occur in the coming months.
Game Features
▶ UNBOUND TACTICAL FREEDOM: Switch between different contractors, even in the heat of battle. Shape the battlefield around you by calling in tactical reinforcements such as deadly auto-turrets, smoke screen drones and massive barricades. There is always more than one way to win, and it is entirely up to what kind of strategic approach you will take.
▶ CLASS-BASED SQUADS: Team up with other players from all around the world and put together your perfect squad through a deep and impactful class system. Enjoy a tailored gameplay experience and bring your own tactical strategies to the field.
▶ MASSIVE BATTLEGROUND: Discover Drakemoor Island, an open world full of diverse environments at the heart of the conflict in Ghost Recon Frontline. Consisting of multiple landmarks and distinct biomes, from high mountains to ruthless arid lands, and ever-changing weather conditions, Drakemoor Island requires unyielding adaptation.
Ghost Recon Frontline

Screenshots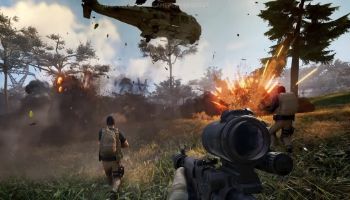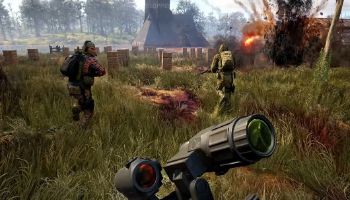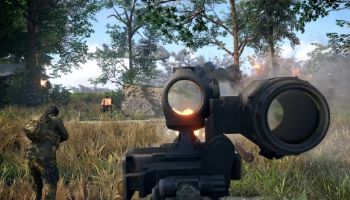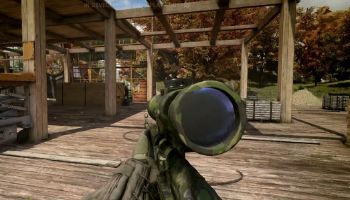 Ghost Recon Frontline

Videos