Gigantic was a Free-to-play team action game or MOBA game, where heroes battle alongside a massive guardian in a fight for supremacy. Choose a heavy-metal juggernaut, a stealthy acrobat, a fire-breathing sorcerer—or something else that matches your play style. Pick attack, defense, and just-plain-cool upgrades on the fly, then surprise your enemies with a combo they never saw coming. The game was made by a studio headed by StarCraft and Guild Wars lead designer James Phinney.
Game Features
Immense: A mystical bond connects you and four teammates to your guardian, a magical behemoth too powerful for a single mortal to defeat. Protect your guardian as your team charges across the battlefield, then see it crush your enemies underfoot.
Tactical: Physics-based abilities let you invent new ways to amaze your friends and frustrate your enemies. The element of surprise is key as you use WASD controls to sprint, dodge, aim, destroy barriers, hurdle obstacles, and leap from danger to safety
Fantastic: The world of Gigantic is a world of mystery, where airships soar over ancient ruins and a fantasy empire is yours for the taking. Charge into battle and lead your guardian to victory. Gigantic rewards the daring, the clever, and the swift.
Gigantic

Screenshots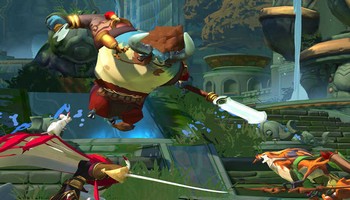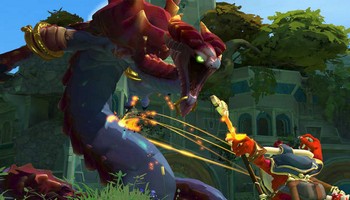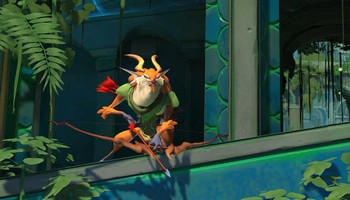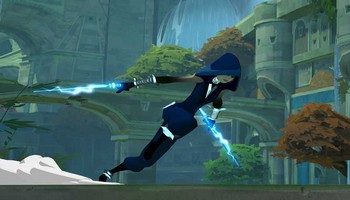 Gigantic

Videos