Goblin Keeper was a free-to-play multiplayer strategy game with competitive strife among users, set in a fantasy world where you take the role of a bad tempered overlord, who seeks nothing less than world domination. To achieve this you will need an entire army of goblins, orcs, ogres and other filthy creatures. Build your small kingdom into a powerful empire bearing in mind that your minions will want food, shelter, and gold. Build your home base up and usher your minions into building taverns, vaults and training rooms. You will also need mines to mine available resources which can be sold on the black market or used to craft supplies and furniture that can increase dungeon efficiency. And don't forget to protect your empire from looters. Technological progress can provide you with more minions, more space and the ability to summon powerful creatures.
Game Features
Dungeon: Build your dungeons according to your imagination. Decide the position and size of your rooms and set traps for unwanted visitors who dare to enter your kingdom!
Crafting: When your rooms are created, use the workshop to improve them with equipment and furniture. Dozens of varying items are available for you to choose from.
Tactics: Develop various tactics to defend your dungeon and to fight back raids.
PvP: Relaxing belongs to history: face other players in battle, loot their dungeons, eliminate their creatures… and then listen in on their whines when you leave them powerless.
PvE: Down with the elves! Destroy and loot the homes of these pointy-ears on your overworld raids. Wait for their retaliation and capture them in your dungeon's traps.
Heart: No time for a rest! If your strength is stabilised, lock on to your next target: make the heart of the mountain yours to own! Raise taxes and fortify your mountain with special enlargements.
Goblin Keeper

Screenshots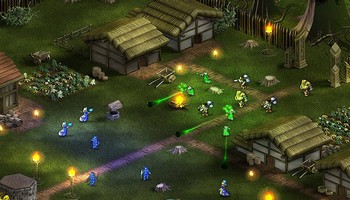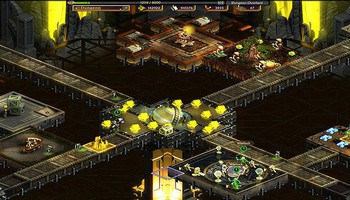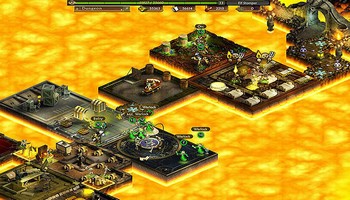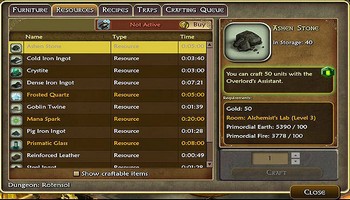 Goblin Keeper

Videos