Goddess of Victory: Nikke is a free-to-play* sci-fi arcade anime TPS (third person shooter) game developed by Shift Up and published by Level Infinite for mobile (iOS/Android) – and playable on PC (Windows/Mac) using an emulator like BlueStacks** or LDPlayer. The game features a single-player campaign as well as coop and player versus player modes of up to five players. It is set in a post-apocalyptic far future where the Earth is unexpectedly attacked by extra-terrestrial mechanical creatures.
(+) Players enjoy Goddess of Victory: Nikke for its unique gameplay (mixing arcade TPS and strategy), good story and drop rates, F2P-friendliness, and lack of ads.
(-) Players have been reporting various bugs.
Game Features
▶ Stand-out Characters with Distinctive Personalities: Alluring and extraordinary Nikkes. Watch as character illustrations jump off the page and straight into battle.
▶ Featuring vivid, high-quality illustrations: Advanced animation and animated illustration with cutting-edge technology, including the latest physics engine and plot-based auto motion-sensing controls.
▶ Experience The First-hand Unique Tactics: Use a variety of character weapons and Burst Skills
to take down the overwhelming invaders.
▶ A Sweeping In-Game World and Plot: Play your way through a post-apocalyptic tale
with a story that offers both thrills and chills.
Free-to-Play Model
*Goddess of Victory: Nikke is free-to-play, and generally regarded as f2p-friendly. It features gacha (randomized rewards) as a method for monetization. New characters are obtainable via gacha using in-game currency which can be obtained by playing the game or purchased through microtransactions.
BlueStacks Enhancements
**As with most gacha games, Bluestacks can be used to easily play simultaneously on several accounts or game instances. If you are not happy with card drops you get for free on your first account, create another and repeat until you are satisfied with your free rewards.
Playing Goddess of Victory: Nikke on BlueStacks has several benefits which include Macros (record a sequence of commands and execute them at any moment to enable custom auto-play), Multi Instance (play other games or accounts while keeping an eye on any of your game instances), Multi Instance Sync (repeat the action in the main game account on all other game accounts), Script (execute a series of actions in the game by binding them to one key), among others.
Goddess of Victory: Nikke

Screenshots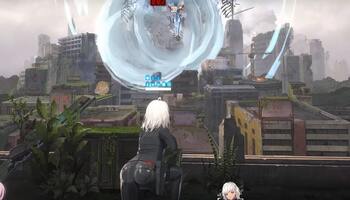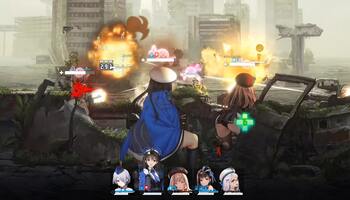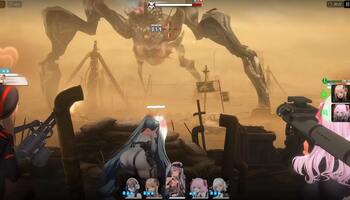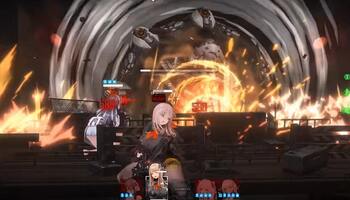 Goddess of Victory: Nikke

Videos