Gods Unchained is a free-to-play tactical collectible card game for PC and Mac (with mobile versions in the works) that gives players true ownership of their in-game items through the use of blockchain (Ethereum) and NFT technology (ERC-721 and ERC-20 tokens). Led by the former game director of Magic The Gathering: Arena, the game focuses on competitive play, which means players must strategically outsmart their opponents by building decks that are able to combat a wide variety of tactics. In Gods Unchained players completely own their digital items, giving them the freedom to trade, sell and use their cards any way they like – just like owning real, tangible cards.
Free-to-Play Model
Players are given a free collection of 70 individual cards (140 in total) that are sorted into six decks. This is known as the Welcome Set* and is designed to help new players come to grips with how the game and each god works. You'll also be given an allotment of Core cards that you can use to customise/personalise these premade decks. You can unlock more packs and cards just by playing the game. Leveling up by winning (or losing) in Ranked mode will also unlock card packs, allowing you to customise and expand your decks and fuse cards together to increase their quality and mint them to the blockchain.
Play-to-Earn Model
By playing games in Gods Unchained, you unlock packs that give you digital cards. At this stage, these are Common Core cards and are not minted (registered) to the Ethereum network. By winning games in Ranked, you earn Flux, which is a crafting tool that allows you to enhance those Common Core cards into more valuable ones. With enough Flux, you can head to the Forge featured in the game launcher and fuse duplicate Core cards together to create higher quality cards which are minted to the Ethereum network and have real world value by allowing you to trade these cards in the Marketplace for real world cash or other game assets.
Gods Unchained

Screenshots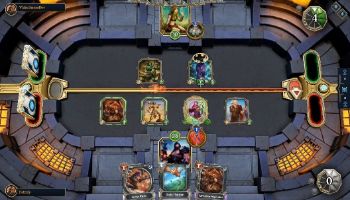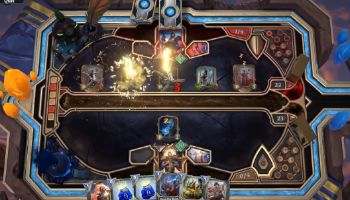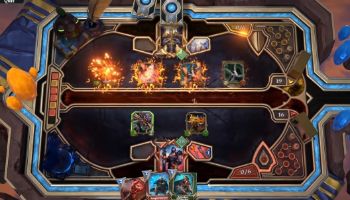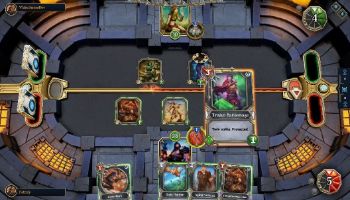 Gods Unchained

Videos