Golden Bros is a free to play* and play to earn* casual 3v3 battle royale shooting game for mobile (Android/iOS) and PC (Windows), built on Unreal engine and published by Netmarble. The game integrates blockchain (BNB Chain) and NFT technology protocols so as to enable players to own and trade what they earn or buy in game in cryptocurrency ($ITAM CUBE). A blend of brawler and roguelike genre, Golden Bros boasts AAA graphics and unique play style that makes the game genuinely fun to play with an easy control system, intuitive combat rules and multiple maps to create different strategies during battles.
Game Features
▶ Battle royale with and against friends: PvP is at the core of Golden Bros with quick and intense 3-minute 3v3 cryptobattles where 10 players compete to be the last man standing. Play freely with the Bros provided as default or invest in NFTs to start receiving rewards for your performance.
▶ Make it to the TOP rank: Higher ranks yield more rewards. Keep challenging beyond limit. Be the disruptive one in the scene and you will be renowned for your accomplishments. Strategy in and out of game will help you climb the ladder and lead to a greater chance of earning rewards!
▶ Unique battles & Strategic play: Adapt to the abilities you pick up from a battle and design your own course to victory. Bros will randomnly acquire Capsule Abilities during game play. Adapt quickly to the abilities you pick up and strategically build your own configurations. To be the winning Bros, you will need to adopt diverse tactics to outwit the opponents.
Free to Play Model
*The game is marketed as free to play. When you first join, you will be given 9 free Bros as default to play with. You can start playing the game for free using the Bros you receive, testing all kinds of Bros combinations and seeing which one suits you best while earning Gold & Medals used to level up your characters. You may also use check-in rewards and other event bonuses to receive Classic Grade Costumes (non-NFTs) used in crypto battles to earn the crypto-convertible in-game currency named GBC, which can also be used to buy NFTs ; only Bros with Costumes can obtain GBC in Bros Battles (after early access). But the game will not be F2P friendly as high rank costumes, which can only be purchased using real money, provide a significant competitive advantage to their owners.
Official F2P details: https://golden-bros.gitbook.io/golden-bros/economy/free-to-play
Play to earn Model
*Play to obtain the in-game currency named GBC (once out of early access), which can then be exchanged for the cryptocurrency named ITAM CUBE or used to buy NFTs in the shop. In order to earn, players must play crypto battles that are only available to characters (bros) who wear a costume. Costumes include basic non-NFT skins provided for free as you play, and pay-to-win NFT skins acquired separately or in mystery boxes.
Both $GBC, the in-game token of Golden Bros, and ITAM CUBE, the utility token for Golden Bros, will have uses in and out of game. You can cash out what you have earned or invest it back into your Bros to challenge higher leagues and tackle greater rewards.
eGBP can only be acquired during the Early Access period and can be exchanged for GBC after the grand launch.
Official P2E details: https://golden-bros.gitbook.io/golden-bros/economy/play-to-earn
Golden Bros

Screenshots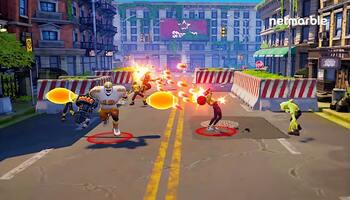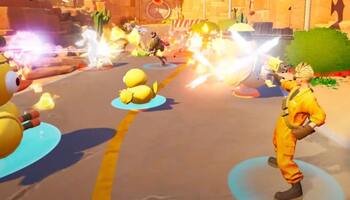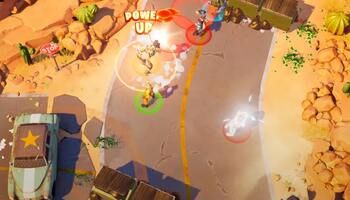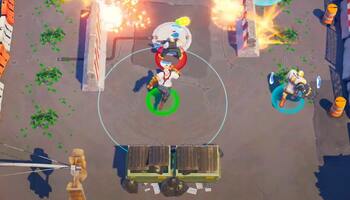 Golden Bros

Videos
trailer
trailer 2
trailer 3