Grand Chase (Classic) is a free to play 2.5D side-scrolling real-time action multiplayer RPG for PC (Windows), by South Korean game development company Kog. In Grand Chase, players start off role-playing as one of three main heroines and will be able to unlock more playable characters by completing specific missions. The game enables up to 6 players to engage, using arcade style controls, in thrilling fights with each other or complete quests in solo. Grand Chase has 20 Unique Characters to customize, a PVP mode and a PVE dungeon mode.
Game Features
– Arcade Style Controls: Grand Chase offers simple, arcade-style control patterns that players can easily use to combine skills and perform combo attacks; meeting the expectations of fighting game enthusiasts who rely on accuracy and timing.
– Eye-Blasting Special Actions: Grand Chase's characters have their own special 1st, 2nd, and 3rd grade abilities with breath-taking graphical effects that will draw players into the action. Players will enjoy upgrading their special abilities and tweaking their characters in Grand Chase.
– Flexible Fight Modes: There are two different types of Fight modes. 3:3 Team Play allows players to battle each other in teams of three; Survival mode enables up to 6 players to play together. These modes encourage players to plan their attack strategies and to experiment with different character formations.
– Character Customization: Grand Chase allows players to customize their own characters by increasing their character levels. However, they are also given access to more character customization options through a wide selection of cute and useful weapons, armor, and accessories that can dramatically change the look and abilities of characters.
– Job Change System: Grand Chase's characters can advance to Second, Third and Fourth Jobs that offer enhanced fighting styles that will motivate players to develop their characters to the next level.
Grand Chase (Classic)

Screenshots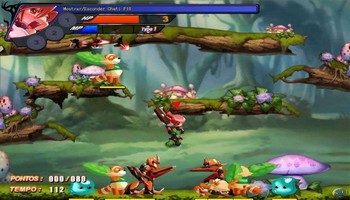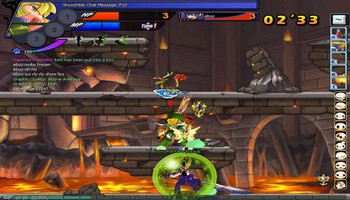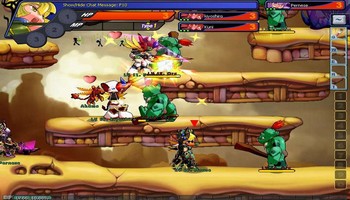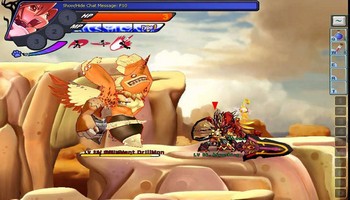 Grand Chase (Classic)

Videos