Guns Up! is a free-to-play multiplayer side-scrolling RTS & Tower Defense game for PC, PS4 and Mobile devices that pits players against each other in a battle to destroy enemy bases to increase their own army's strength. Guns Up! lets you build and upgrade your defenses, take your army onto the battlefield to wreak havoc on other players. Strategic control of the battlefield is achieved through the careful deployment of units and special abilities, smokescreens, bombing runs and more. Specials drop during combat but can also be earned as rewards for victory and brought into the next battle.
Game Features
▶ Real-time Strategy: Send your troops into battle to attack others or defend your base. Support your soldiers by giving orders and backing them up by deploying special attacks during battle.
▶ Player VS Player: GUNS UP! features asynchronous Multiplayer battles where attackers are pitted against other player's defending bases. View replays of your opponent's attacks and perform successful retaliations to earn bonus loot and resources.
▶ Defense: Layout, expand, experiment and upgrade your base to create a fine tuned defense against attackers. Successful defends earn rewards even when you're away.
▶ Offense: Expand your roster by recruiting new Soldier classes. Upgrade and customize your troops as you gather loot in battles. Soldiers can gain veterancy and be used in multiple battles or base defense. Earn Medals to permanently boost the stats of your units.
▶ Alliance Competitions: Join up with friends to battle other Alliances for loot and bragging rights on the leaderboards. Each Season the top alliances are awarded loot and badges.
Guns Up!

Screenshots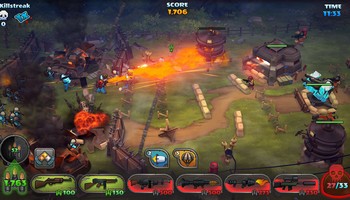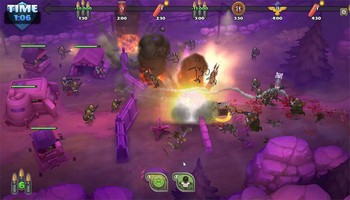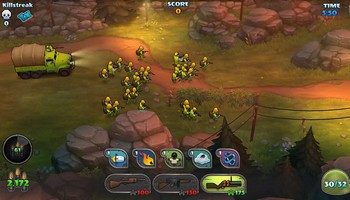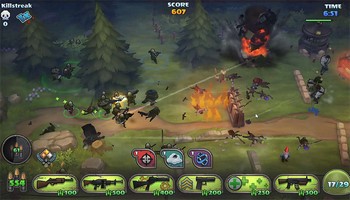 Guns Up!

Videos
trailer
trailer 2
trailer 3