GunZ 2: The Second Duel is a free-to-play fast paced shooters with third person view (MOTPS), with a combination of hack and slash sword fights, acrobatic moves while you run on and off the surrounding walls. It is the official sequel to GunZ 1 (known as "GunZ the Duel") which has been successfully serviced since it was first released back in 2004. GunZ 2 features both PVP with ranked matches in 4v4 and coop modes. The game has received positive reviews highlighting its fun, original gameplay and well polished graphics and animations.
Negative reviews have been centered around the difficulties to find hosted games without lags, giving the hot an advantage, as there are no public or dedicated servers.
Game Features:
Original action gameplay: In this game, there is no limit on how players move. In GunZ 2: the Second Duel, a wall is not an obstacle yet another path that provide tactical advantages. You no longer have to hide behind walls when you encounter your enemies. You can rather climb up the walls around you to take higher ground or move into enemies' blind spot to launch vigorous assault.
Classes & Tactics: Classes are fitted with their own Passive and Active skills. Become a silent assassin wielding a long katana, roam around in the battle ground freely with a giant shield, or burn enemies with the flame-thrower.
Many Weapons: In GunZ 2: the Second Duel, you can choose from 200 different weapons sorted into 13 different categories. Especially unlike conventional FPS games, GunZ 2 provides unique melee weapons which bring maximum strategic variety. Each class has its own ultimate skill that can dramatically rescue a friendly unit from danger.
Campaign Coop Mode: to fight against the mega corporation soldiers who hold super-national powers.
Run on walls: simply point your cross-hair to the desired direction and tap rhythmically on the jump key.
Game Modes
Team Deathmatch: join a team of 4 players and kill until the score or time limit is reached.
Team Elimination: win 5 rounds against a another team.
Time Assault: one team has to defend progressive objectives while the other team tries to destroy them.
Game Plot
(…) 1970 AD, Today. After the cold war, Adam Corp has completed their armament expansion and began manufacturing combat robots, which was prohibited by the international law. GSF quickly picked up the intel and dispatched their agents to an island in the republic where the core facilities of Adam Corp's military factories are located. Hence begins the battle of GSF to cease Adam Corp's bold ambition to take over the world.
Free-to-Play Model
GunZ 2: The Second Duel is completely free-to-play and free-to-win with weapons and cosmetics obtainable by playing and collecting points. You may purchase them in the items shop to save some time but part of the fun of playing would be lost. More importantly there is a high and not so steep learning curve if you happen to start this game now as it requires you to master its new gameplay mechanics.
GunZ 2: The Second Duel

Screenshots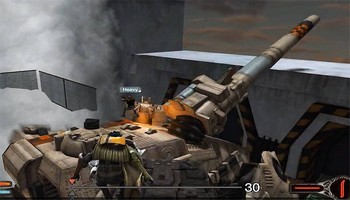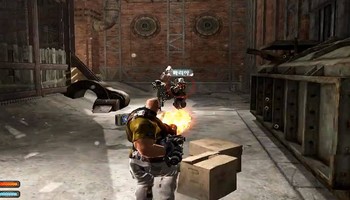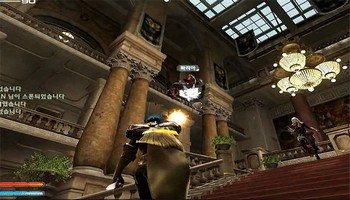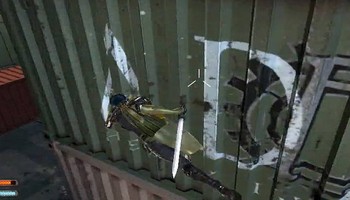 GunZ 2: The Second Duel

Videos