Gwent is a competitive free to play* card game developed by CD Projekt — creators of The Witcher 3: Wild Hunt. In GWENT, gamers clash with friends or foes in fast-paced duels that combine skill-based play with bluffing, and careful deck construction. The game is played over a best-of-three series of rounds, as players unleash their hand by slinging spells and diverse units with special abilities, and use clever tricks to deceive their opponents. Having an account on GOG.com is necessary if you're playing on PC. On XBOX One, you need to have an active Xbox Live Gold membership to play, while on PlayStation 4, PlayStation Plus membership is not required to play. Currently GWENT is available in English, Polish, French, Russian, German, Brazilian Portuguese, Italian, Spanish, Latin American Spanish, Japanese, Korean and Chinese.
Gwent came out of beta and was officially released on October 23, 2018.
Free-to-Play Model
*Gwent is generally regarded as F2P-friendly, and not pay-to-win (P2W), as all game modes can be played for free, and the amount of in-game rewards earned through various giveaways, events and challenges are enough for players to collect the cards needed to build various competitive decks for free, within a reasonable time frame (moderate grinding). As with any other F2P collectible card game, most cards are earned or purchased through a randomized loot/pack system (the actual product being unknown at the time of purchase).
Gwent

Screenshots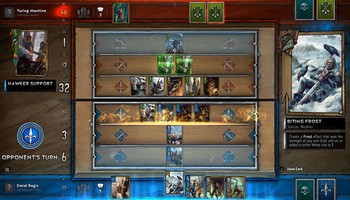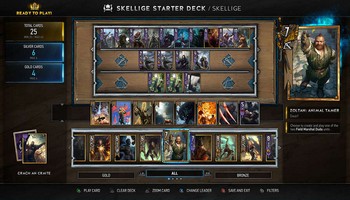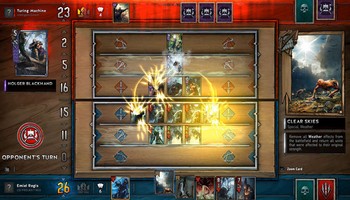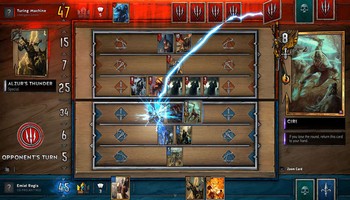 Gwent

Videos