Hazard Ops is free-to-play MMOTPS with "a cocktail of shooting flavours, mixed into one hell of a WTF experience". Get ready to shoot, burn, kill and die hard in Infernum's new action packed title. It's the early 21st century and nightmarish monsters are on a rampage throughout the world. It's your job to stop all the mutants, zombies and even dinosaurs from destroying the planet as we know it. As a gun for hire, you've joined the ICF (International Coalition Forces) to claim your stake in saving the world…fortune! Killing monsters for money is better than any day-job you can imagine! Hazard Ops is all about diversity. With a wide variety of game modes, you will always have something (or someone) to kill. Cooperate with your friends in action packed missions, or frag some noobs in PVP maps.
Game Modes
Elimination: Think you have what it takes to be the last team standing? You've got to work together if you want to succeed!
Massive Survival: The more the merrier! Your classic survival mode with a lot more zombies!
Survival: The zombies are coming for you… Build up your defenses and bash some skulls in this brutal survival mode.
Massive Assault: Whoever they are, they're launching a full-scale assault! It's time to kick some serious alien ass! Invasion mode now has a lot more invaders.
Assault: You're cornered, and it's not looking good… How long can you survive this futuristic freak show?
Extermination: Ops A deadly virus has begun to spread, and it's up to you to clean up the mess! Take control of a zombie eradication task force. Killing zombies has never been so much fun!
Assault Ops: Ops Nobody knows where they came from… But you know where they belong… In the graveyard! Will you let some futuristic freaks invade your home? Hell no!
BEAST: Bored of using guns and playing the good guy? Pick up one of 24 savage heroes and unleash their powers to anihilate your opponents!
Defusion: Either you're the guy who wants to blow up the building or you're the one trying to stop it. In both case: Shoot on sight!
King of the Hill: Securing a zone is easier said than done.
Deathmatch: Some mercs are born to be the lone wolf. Good ol' free for all!
Team Deathmatch: Two teams of blood-thirsty mercenaries, a big pile of guns, and a glorious bloodbath. Sounds like a good ol' Team Deathmatch!
Primeval Ops: PvE campaign that will send you against Dinosaurs on the map Dragon's Valley.
Head Hunter: PvP mode available on several maps that might cause quite the headache if you're not very careful.
Hazard Ops

Screenshots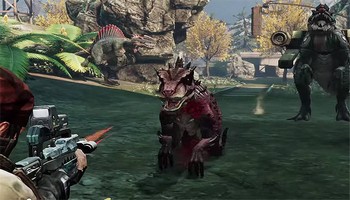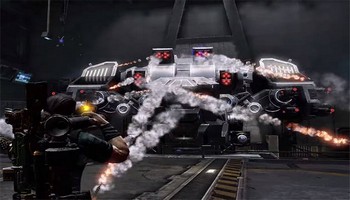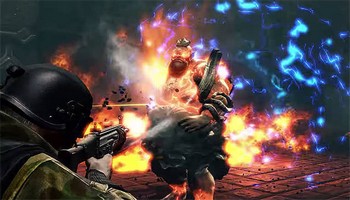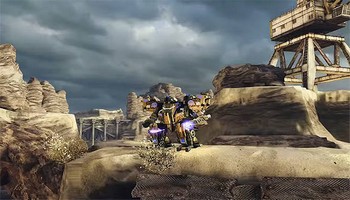 Hazard Ops

Videos
trailer
trailer 2
trailer 3