Heir of Light is a free-to-play Dark Fantasy, Collectible RPG developed by Funflow and published by Gamevil for mobile devices (Android & iOS). Heir of Light is set in a magical and mysterious fantasy world where darkness has overtaken the realm, and the world is in chaos. The only hope to restore light and order lies with you, an Heir of Light. Embark on a crusade to renew a hope that has been lost for generations. Ready your weapon and journey to restore the light of the world.
Game Features
■ Be A Light in the Darkness
– Shine light upon a world shrouded in darkness. The war will only end when light shines upon every inch of the land.
– Expand the territory in any direction you desire!
– Mobs are no longer in your way, Exclusive Boss Battles Only!
■ Collect Powerful Servants
– Summon powerful Servants to fight at your side.
– Form your Crusade from among over 350 Servants.
– Enhance, Evolve, and Awaken to unlock their true potential.
– Diverse Roles for each Servant: Attack, Defense, Support, Healer.
■ Devise and Strategize
– Your Servants are the key of your Crusade, customize their Skills for every battle.
– Customize your Gear Combination to gain unique Set Effects.
– Couple the various different Skills and Elements to assemble the most strategic Crusade.
■ Heed the Savage Battlefield
– Pulverize your opponents in PvP mode to prove your power.
– Preserve your Towers! Defense is the first step in strategic combat.
– Challenge yourself to various dungeons and earn rare rewards. Godspeed!
■ An Eerie and Mysterious World
– Not just another RPG! Immerse yourself in a magical and mysterious fantasy world.
– Cute yet bizarre, uncanny yet charming! Servants are ready to accompany you on your journey.
Heir of Light

Screenshots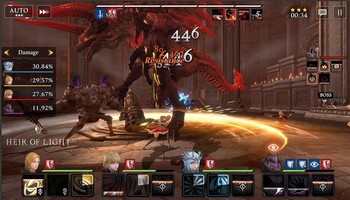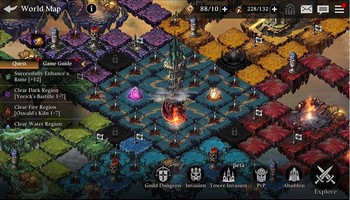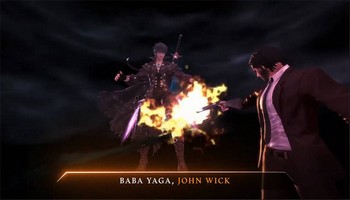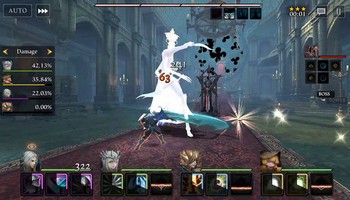 Heir of Light

Videos
trailer
trailer 2
trailer 3