Hellgate is a dark fantasy themed action role-playing game originally developed by Flagship Studios. Set in a post-apocalyptic London in the year 2038, is a fast paced action role playing 'hack and slasher'. It includes random elements from roguelikes such as weapon and armor attributes, item drops, mob spawns and level composition. The game features both singleplayer and online multiplayer support.
GamePlay
Hellgate has six classes to choose from. These are paired up into three main archetypes, or Factions as they are referred to in game. Players need to choose one of these classes for their role playing character before they can start playing the game. The factions are split as follows;
Templars, the fighter faction, are of an order of divine warriors who wish to preserve humanity and smite the Great Dark that has fallen upon the world. Their two classes are Guardians and Blademasters.
Cabalists, the mage faction, are seekers of knowledge who want to control the fate of mankind by studying the Great Dark and using their powers. Their classes are Summoners and Evokers.
Hunters, the ranged faction, are highly trained ex-military operatives who have been through almost every warlike scenario imaginable. Marksmen and Engineers are their classes.
The weapons base their power on character stats more than a player's aiming skills, being more of an RPG than an FPS in this regard. For example, a player can place points in an Accuracy statistic that determines the precision of the rounds they fire. There are five types of damage. When a target takes damage, there is a chance that it will suffer a special effect (or "debuff") based on the type of damage taken.
Plot
Hellgate of chaos has summoned the demons to earth. With the ruthless attacks from the demons,the human race fell down. Everything was changed by that day's battle.
As the dark era and world full of horror and fear continue, the mankind begins to prepare for their future as they face the downfall.
Mankind's desire for hope was even more stimulated in the dark abyss while the heroes gathered in London found ways to counterattack.
How to move without letting the demons know. How to create weapons that can penetrate the demonic defense lines.
How to use the forgotten force of magic. How to defeat the demons and destroy Hellgate.
Finally, in 2038, the war against demons begins in London, as the human race risks their fate.
Hellgate

Screenshots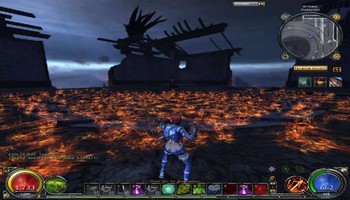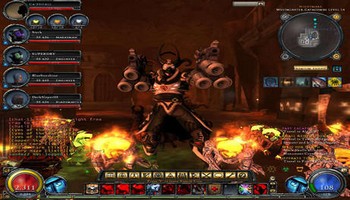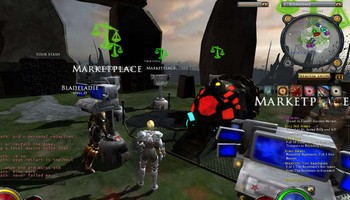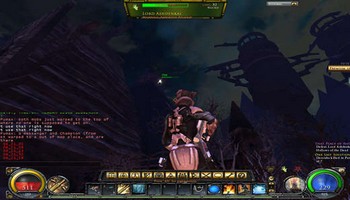 Hellgate

Videos