Hero Online is a free-to-play fantasy and martial arts MMORPG based on a story written by three generations of Chinese martial art novelists. Hero Online unfolds martial arts to a whole new level with action-packed adventures and heroic quests. Hero Online has six "character classes" such as the Warrior Class, Hunter Class, Physician Class or the Assassin Class. The game also features a pet system and pvp contests. Hero Online gives players the ability to fly over buildings, move objects using their inner chi, and many other skills that allow gamers to fulfill their wildest martial arts dreams.
Game Features
– 100% Original Scenarios created by famous authors
Hero Online is a masterpiece created by three generations of distinguished martial art novelists.
– World of Martial Arts
Player characters learn many skills and forms. Every form has its distinct motion, damage, and impact. While they will not be available from the beginning, skills will be attainable as players' skill-experience increases.
– Another center of the game, House System
After 4 Dan (level 40), you may create a house by paying 10,000,000 gold to House Manager of Dragon Castle. You can invite players to join your house, and even do house wars. You can also make Your house more famous. If your house's fame is high, you may even get some benefits.
– Confronting Factions
Each faction, Zhuang and Shao can battle each other through the wars that convene regularly every week. You can choose your faction when you first set up a house, or when you join your house. Once decided , your faction cannot be changed.
– PK System
There are PK channels and regular channels, and PK zones with in each of those channels.
– Many character classes
In Hero Online, there are four unique classes to choose from. When a character reaches 5 dan (level 50), the character can go through a certain quest to change its class. Passive skill increases the character's HP.
– Beautiful martial art and effects
We also visually entertain you with effects of fabulous skills. Wind Drift: When you learn wind drift, you can move faster than walking. When you get to even higher level, you may fly to places where you couldn't go before. Speed is also incomparable with Wind Drift.
– Escape from simple monster hunting
In Hero Online, there is a a lot system, which will bring a little fun to this task. Each kill a user achieves will be accumulated and once the value gets to a certain point, it will initiate a lot, which will give you random effects, items or benefits.
– Pet System
Players may have many pets whether acquired by purchase or taming. As long as they're fed, pets will level up on their own. There are mount pets and combat pets. Pets also rank up once they get to certain levels.
Hero Online

Screenshots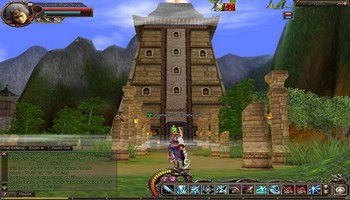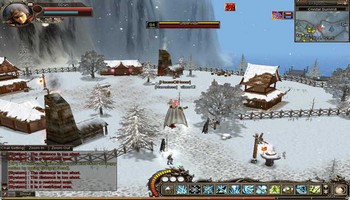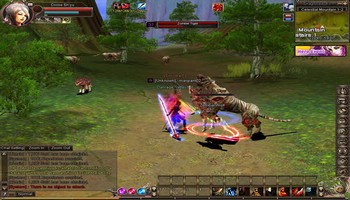 Hero Online

Videos