Heroes of Dire is a free-to-play massively-multiplayer tactical role-playing game by Spellbook, players command squads of fighters through strategic turn-based battles to win treasure, honor, and glory for their guilds! Join with friends to defeat challenging boss raids, take up quests for epic treasure, invade enemy guild strongholds, or make wagers on brutal gladiator arenas as crowd favorites live and die for your amusement! Cross-platform servers bring together thousands of players from both desktop and mobile devices, with launch-day support for Android, iPhone, Windows, Mac, and Linux!
Game Features
Massive battles: with a squad of up to 48 fighters and with multiple squads involved in many fights at the same time. Exiting a battle puts the AI in control of your squad, allowing you to wage multiple battles across the world map, a truly "massive" multiplayer involving hundreds or thousands of players!
Friends: Partner up with friends and follow them into combat for hours of quests, guild wars, and special Dungeon Master events together! Also, because battles can involve up to 48 fighters, you could have as many as 12 friends playing together in a single fight!
Guilds: play an integral role driving the story and action in Heroes of Dire! Besides social and organizational hubs, they will wage war for dominance of the world map, with members winning prizes and benefits for capturing resources, such as an ancient relic.
Quests: are a series of battles against NPC factions that take place across the world map. Each subsequent battle grows harder, as an opportunity for powerful items and precious Silvers are at stake. Loot accrued can then be bought and sold on the player-driven open market.
Titles: Each player will have a custom player title. In addition to looking cool, these titles help inform us of who is who in the community. Players sporting powerful or unique titles will stand apart from the crowd, lending weight to their obviously superior opinions and impressive physiques. Everyone will have the chance to earn new titles when taking part in special Dungeon Master events.
Heroes of Dire

Screenshots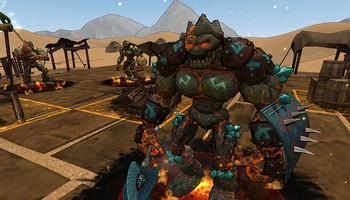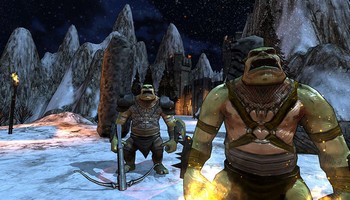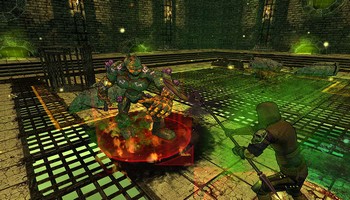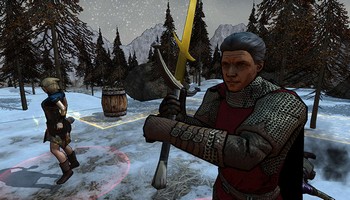 Heroes of Dire

Videos