Heroes of SoulCraft (HoS) is a free-to-play Arcade MOBA game. Play a great MOBA in max 5 or 15 minutes on your PC, mobile phone or tablet against each other with mouse, gamepad or mouse/keyboard. Heroes of SoulCraft (HoS) is an Arcade MOBA in which 2 teams fight against each other in fast-paced, tactical matches full of action and fun, featuring innovative gameplay and providing a true cross-platform game experience, although it may fall short of PC gamers' expectations compared to mobile users.
Game Features
Tactical matches full of action: Angels vs. Demons team battles in quick, tactical games full of action and fun. Play 5 or 15 minutes with instant matchmaking.
Anti-AFK System: Need to leave the game early? No problem – we will join a new player into the running game.
Choose your hero: Select one of 12+ heroes: play the melee dwarf "furious axe" Grimnor, the range fighter "loose cannon" Keely, the mage supporter "flower princess" Dalia or many more.
Easy to learn: Heroes of SoulCraft makes it very easy to learn the basics within a minute. Over time you can choose to do more things manually like skilling or item-buying for the full MOBA experience.
Unleash your titan: Ever wanted to take a huge fire dragon or a big rock golem into the battle? Now you can! Choose your titan to accompany you and customize your Hero by pre-configuring your item-deck.
Heroes of SoulCraft

Screenshots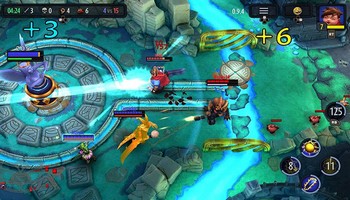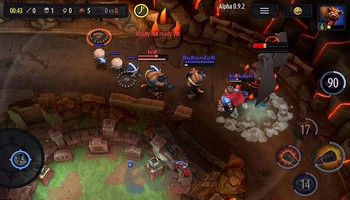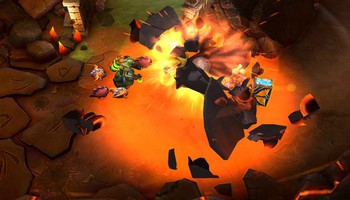 Heroes of SoulCraft

Videos