HEX is a free-to-play Trading Card Game from the creators of the World of Warcraft Trading Card Game. The game combines the amazing community and roleplaying aspects of a MMORPG with the compelling collectible and strategic gameplay of a Trading Card Game (TCG) to create an entirely new category of a game, the MMO/TCG. Create Your Champion From 6 Classes And 8 Races, customize your champion further with talents, gear, and game altering abilities that revolutionize the Trading Card Game. Take up the side of good with either the heroic humans, noble coyotle, proud orcs, or the creative elves. If you have more sinister goals, then play as the destructive dwarves, zealous vennen, aggressive shin'hare, or cunning necrotic.
Explore Dozens Of Dungeons And Raid With Friends For Epic Gear! Encounter deep TCG puzzles and explore the world of Entrath. The PVE experience offers hundreds of hours of gameplay, storytelling, and the chance at rich rewards. You'll find gear, gems, and over 300 unique cards at launch.
You'll get a free Starter Deck (a $10 value) upon account creation.
Game Features
Battle The Most Advanced TCG AI Ever Created:
Advanced, cutting edge AI will challenge players of all skill levels while still being accessible. Cryptozoic hired the most experienced TCG AI expert in the world to build this system from the ground-up. In addition to the latest in TCG artificial intelligence, each opposing champion has a personality and approach to the game specific to that champion.
Join A Guild To Test Your Deck Or Battle Other Guilds For Bragging Rights!
Recruit your friends and use the Guild Bank to register decks into "the gauntlet" that your guildmates can then practice against. Enter in guild-only tournaments and compete to be the number one guild in the world. Band together with your guildmates to defeat raid bosses and equip up your character with full legendary gear.
Amazing Digital TCG Innovations:
HEX can do things a paper TCG can only dream of doing. Socket gems in cards to give them additional powers, use card powers to transform them into different cards mid-match. The Double Back makes each card an individual collectible. Cards gain experience and have individual achievements that allow you to unlock extended art and foil versions. Deck statistics give you instant feedback about your deck's composition, its record, and other statistics.
Buy, Sell, Or Trade Cards, Gear, And Other Rewards In The Full Featured Auction House:
Are you wheeling and dealing? You can make trades in the chat client, or you can automate all your transactions in the Auction House. If you're in need of that final card to complete your new deck or you're looking to take some of that shiny gear and turn it to gold, this is the place for you.
The Most Aggressive Organized Play Infrastructure Ever Offered For A Digital TCG:
HEX will feature tournaments and events around the clock available worldwide. With real cash prizes, HEX is poised to be the definitive professional online TCG.
Hex

Screenshots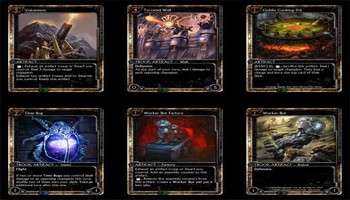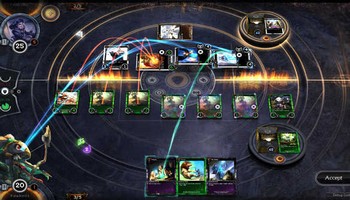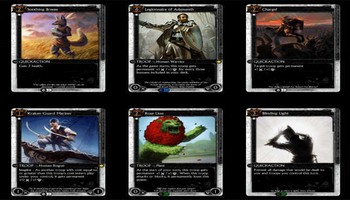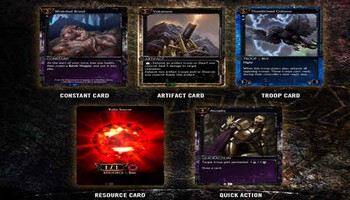 Hex

Videos