Honor of Heirs is a free to play* and play to earn** medieval fantasy ARPG (action role playing game) with MMO features for mobile (Android/iOS) and PC (Windows), developed by X-LEGEND Entertainment Co., Ltd and published by Audere Gaming (HK) Limited. The game integrates blockchain technology (HONCO token), and incorporates many elements of the legend of King Arthur including Merlin, the sage and famous Knights of the Round Table to recruit. Players choose one of 3 classes and create their very own unique character before venturing into the single-player campaign while . It is possible to fly, swim, and ride mounts to explore the world and visit unique locations for fishing, collection, alchemy, and blacksmith.
Free to Play Model
*The game is entirely free to play, with all game content and modes available for free, but it may not be F2P-friendly as money can be used to buy upgrades which may be required in order to complete the campaign without grinding excessively and/or beat other players in PVP.
Play to Earn Model
**You can get Mithril from Dungeons, community events and rank competition. Mithril can be used to craft equipment, enhance power and so on, or exchanged for "Honco", which has real value.
You can use "Honco" to trade outside the game, as well as trade it for Mithril based on the exchange rate (1 Honco = 100,000 Mithrils at launch), in order to keep enhancing your character's power.
Honor of Heirs

Screenshots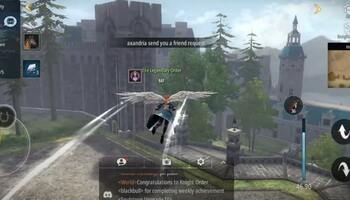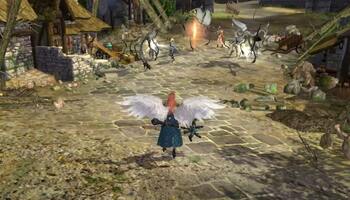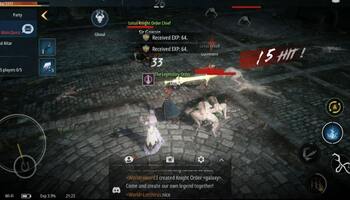 Honor of Heirs

Videos