Infinite Crisis is a free-to-play multiplayer online battle arena (MOBA) video game based on the fictional universe of DC Comics. Infinite Crisis (IC) blends RPG and Strategy to create a competitive online game set in the multiverse of DC Comics. Two squads of DC heroes and villains compete in combative trials across multiple destructive battlefields featuring game-changing Catastrophic Events. With a diverse roster of iconic and reimagined Champions, regular game updates, and a unique DC Multiverse story, IC gives bountiful choice to players of all skills and styles.
Game Features
Recruit a multiverse of Champions: Pulling Batman and Green Lantern from every corner of the DC Comics multiverse, Infinite Crisis features a diverse roster of iconic Champions for you to play.
Three Maps, Three Modes: Infinite Crisis features three maps, each designed around a different style of play. Whether you prefer quick matches with instant action, longer fights that require tactical reaction, or even a little bit of both, there's an Infinite Crisis map for you.
Gameplay
Two teams, made up of both heroes and villains working together, face each other in detailed arenas filled with capture points, bases waiting to be annihilated, lanes and sauntering creeps. The flow of battle sees all players start at ostensibly the same place – powerwise – rapidly leveling up throughout the battle, unlocking new powers and getting more cash with which they can splash out on all manner of DC themed items, such as the health-increasing Lobo's chain.
Infinite Crisis

Screenshots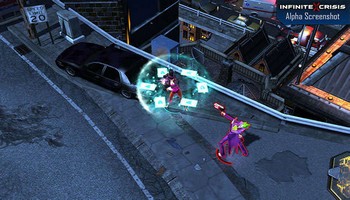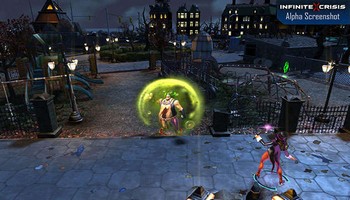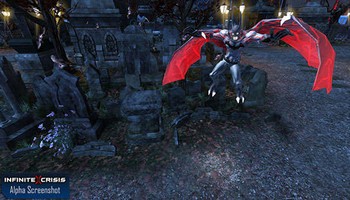 Infinite Crisis

Videos