Infinite Lagrange is a free to play* sci-fi grand space simulation and RTS game for PC (Windows) and mobile devices (Android/iOS) by NetEase. The player takes the role of commander of a faction that travels through a massive transportation network called the Lagrange System out into space to found a base and begin collecting resources to build ships, expand, fight privateers (and other commanders). Eventually, the player's faction will need to join a Union, a group of players working together for mutual benefit and protection. The game features space travel, exploration & colonization, combat (PVP and PVE), resource mining, base building, and ship customization.
Game Features
▶ Base building and expansion: Into the unknown galaxy, you have only a small city with two frigate. Through mining, building and trade, expand your base and territory, attain better ship-building technology and carry more weight in the intergalactic space.
▶ Customized Weapon System: You may even modify and upgrade the weapon system on every single ship, if you ever want to tap into your creative side. It's up to you to bring out the fleet's full potential.
▶ Boundless Ship Combos: Spore Fighter, Destroyer, The Great Battlecruiser, Solar Whale Carrier…… With a myriad of ships and aircraft available, there's really no saying about what kind of fleet you might put together with your unwearying ingenuity.
▶ Realistic Space Massive Battles: In a space battle, a well-planned ambush can severely damage the enemy fleet. Or you can choose to guard thoroughfares with your fleet. A major battle could create a no-fly zone of hundreds of miles' radius.
▶ Venture Deep into Uncharted Space: In a corner of the Milky Way, you will have your own base and view, beyond that is the vast unknown space. You will send your fleet to the dark frontiers where anything can happen. What else will you find other than stars?
▶ Interact with Interstellar Forces: There are forces taking up parts of the universe. You can help them achieve their goals by sending ships to their aid, cooperate and prosper, or, instead, occupy their airspace and territory. There are countless unknown quests waiting for you. How would you choose?
▶ You Will Need Allies: This is a dynamic society, where cooperation and conflict happen every day. Join or form alliance with global players. Expand territory and spread faith throughout the galaxy. You will enter a robust universe where you can strike for common prosperity with diplomacy or remain detached.
Game Plot
We have extended our presence to one-third of the Milky Way with a gigantic transportation network—the Lagrange System. Different forces strike to make their own way in the world and desire the control of the Lagrange system.
You, emerging as one of the force leaders, find yourself in a time of challenges and opportunities. Your fleet pioneers into the space unknown where war and sabotage may lie ahead. Are you determined to achieve something great out there or go back to the safety of home?
Free-to-Play Model
*While the game is Free-2-Play (F2P) there are optional elements that users can buy to speed up progression. While the game may be enjoyed to a great extent without spending, especially versus the environment and AI, PVP will be strongly affected in the long run by these pay to win elements. That said, on an individual level, your backwardness as an F2P player may not bear much significance on the battlefield since the game is MMO and won collectively as a union of players.
Infinite Lagrange

Screenshots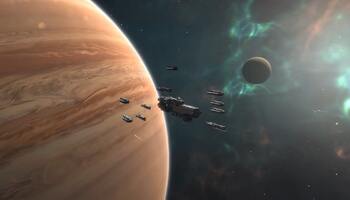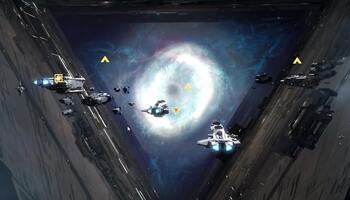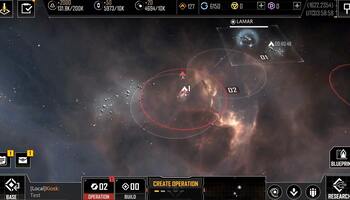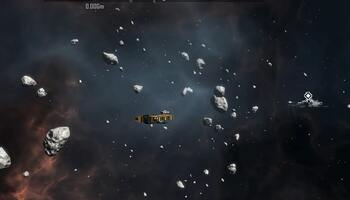 Infinite Lagrange

Videos
trailer
gameplay
gameplay 2