Infinity Wars is a free-to-play animated Trading Card Game for PC, and Mac set in a fantasy world. The game features cards that are all fully animated, open player-to-player trading, deck building, eight factions, modes eliminating any pay-to-win element, single and multiplayer modes, deep strategy and animated 3D battlefields. With over 13 million games played in Beta come and see why Infinity Wars has been hailed as the best designed digital trading card game.
Game Features
Factions: Delve into a world of shattered realities where factions fight it out in the rift spanning battlefields of the Infinity War. Choose between eight factions and make your deck match your play style.
Strategic depth: Though simple to learn the game has endless strategic depth. New cards being added to the game evolve the possibilities. Simultaneous turns add the element of nerve, guile and wit as you need to predict your opponents actions.
Card trading: Infinity Wars also offers genuine card trading! Cards bought in the game can be traded, sold or swapped with other players. Collect cards, create your own decks, and battle against others to see who is the greatest strategic mastermind in Infinity Wars!
Free-to-Play Model
Infinity Wars features a non obtrusive item mall offering cards, decks and boosts for sale, that enable players to evolve faster than with grinding alone.
Infinity Wars

Screenshots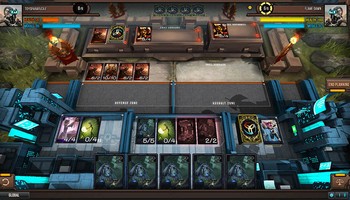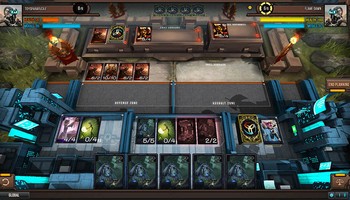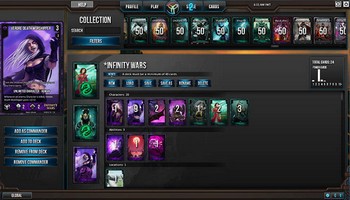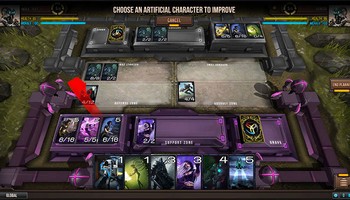 Infinity Wars

Videos