Iron Conflict is a free-to-play competitive online real-time strategy game that features both modern and WW2 aircrafts and tanks. Players make use of military tactics and choose from hundreds of different units to win on the ground and in the air. The game features tanks, artillery, fighter jets, and more from the Cold War to the present day. Players can customize these units with accessories and modules, then put them into formations to wage battle against their enemies on the ground and in the air.
Game Features
▶ Real-life Weapons of War : Iron Conflict features over a hundred classic armed vehicles dating back to the end of World War II. Each unit serves its own role based on its real-life counterpart, including reconnaissance, assault, air strikes, long-range support, and more. Crush the enemy with a Type 99A2 Main Battle Tank or fly the unfriendly skies in the F-22 Raptor!
▶ Varied Tactical Possibilities : Create your formation using three different unit types, based on your personal preference or the tactical needs of your team. Choose artillery or ballistic missile systems to attack your enemy from afar, gather intel on the enemy using recon infantry or planes, flank the enemy with speedy light tanks, or bomb them to kingdom come with heavy payloads from bomber aircraft. Each unit has its own characteristics, strengths, and weaknesses. The tactical possibilities are endless.
▶ Rich Tactical Gameplay : Use the units of your formation in conjunction with one another to maximize your effectiveness on the battlefield. Use your recon units to get an eye on the enemy's movements, then launch accurate strikes with your artillery to pre-emptively deal damage before the enemy can get a bead on you. Position your tanks to meet enemy assaults head-on or capture and defend a control point to secure an early lead. Switch to WASD controls to micromanage individual ground units in critical situations and get the right angle on the enemy unit's weak points to take them out quickly.
▶ Realistic and Complex Battlefield Environments : Fight for supremacy in deserts, city ruins, farms, hills, and plains. Unreal Engine 4 affords a great amount of realism and physical destruction effects. In Iron Conflict, bridges, forests, rivers, and buildings can be used to your tactical advantage, or may be your downfall. Learn how to use the terrain to your advantage to emerge victorious in all environments.
Iron Conflict

Screenshots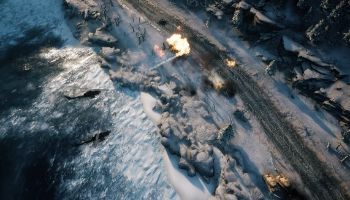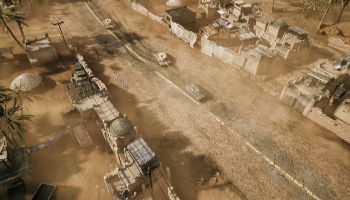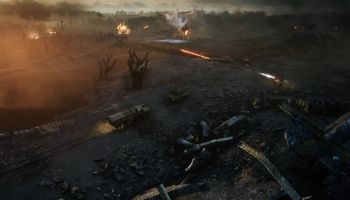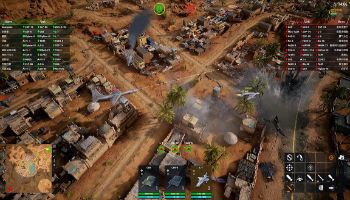 Iron Conflict

Videos
trailer
trailer 2
trailer 3