Ironsight is a Free-to-play PVP and single-player first-person shooter for PC (now Steam only) taking place in a post-apocalyptic futuristic world. It's 2025, and two factions now fight for the control of Earth's last remaining resources: EDEN & NAF. Pick up a weapon and shoot your way to victory. The game is largely multiplayer but also offers single-player modes. Currently, Ironsight is in open beta and three servers are available: one in Europe (channels in Belgium and Frankfurt), one in the United States (North Virginia / South Carolina) and one in Brazil (São Paulo).
Game Features
– Iron Engine™ Custom Built
– Enjoy innovative technologically advanced gameplay.
– Dynamic Combat Zones
– Over 14 unique combat zones. Discover universally diverse terrain, with interactive elements, destroyable routes and zones with varying climate conditions and effects.
– Personalised High-Tech Artillery
– Shoot your way! Over 100 customisable Weapons. Arm yourself with technologically advanced weaponry, Sniper Rifles, Shotguns, Assault Rifles, SMGs and more.
– Lock and load – Play Your Way!
– Unlock customisable weapons and character skins and play the way YOU want to play.
– Strategic drone operation
– Choose from a wide selection of drones to assist you in your tactical strategies.
– Explosive FPS Multiplayer Action!
– Join your elite force (team NAF or team EDEN) and fight for Earth's last remaining resources.
– Join a clan and play competitively with your friends to claim the top spot. Compete in the world rankings and become an Ironsight legend.
Game Modes
– PVP Team Deathmatch
– PVP Search and Destroy
– PVP Secure Point
– PVP Resource Takeover
– PVE Mission: Tutorial
– PVE Mission: EMP
– PVE AI Team Deathmatch – Easy
– PVE AI Team Deathmatch – Normal
– Ranking Battle
Game Plot
Western control over the Middle East's natural resources sparked conflict, leading to strong opposition from Russia and China. To contest this dominance, Russia set up a transnational corporation called the Energy Development Enterprise Network (EDEN) and hired Private Military Companies to protect their investments in the area. Pressured, western governments hired their own PMCs, ultimately worsening the geopolitical scene.
In 2023, a volcanic eruption caused a Megatsunami which swept up the Atlantic coast and annihilated numerous nuclear power plants. The radioactive spills were devastating. With the western control in the Middle East weakened, EDEN seized the opportunity to capture the capitals and monopolize the region's resources. Unable to compete alone, the USA and Europe established the North Atlantic Federation, or NAF.
By 2025, NAF and EDEN have entered an all-out war to secure control over the Middle East and the resources it holds. The conflict has spread around the globe and it is up to you, PMC mercenaries, to pick a side and fight with your team to secure victory.
Ironsight

Screenshots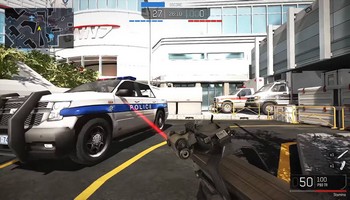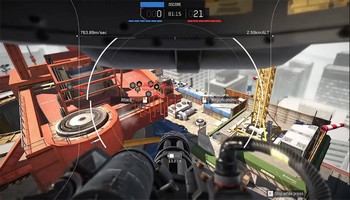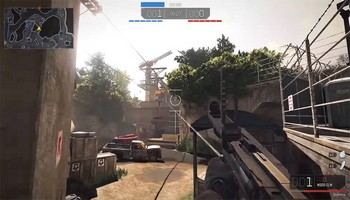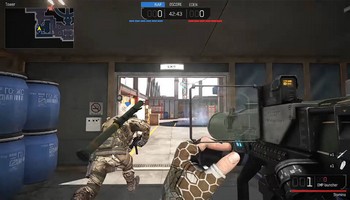 Ironsight

Videos