Kingdom Under Fire II is an action strategy RPG/RTS MMO where you fight against hordes of enemies as a general commanding your troops. The game features 3 Factions, 100 types of troops, and one massive battle that will test your wits. Bersia is in chaos and desperately in need of a hero. The game follow chronologically on from Kingdom Under Fire: Circle of Doom, and is the first RTS game set in the Kingdom Under Fire universe to be released since the 2005 Kingdom Under Fire: Heroes. The game combines action RPG with real-time strategy. The player controls a hero who can command various troops. The player has full control of his character and can run around freely with his troops following him. When controlling other units, the game is played like a typical RTS.
Game Features
New genre by combining action RPG & real-time strategy: This action RTS is the first MMO ever in the franchise and lets the player command a large number of troops to defeat other players online and become a legend. The RPG side lets players grow their heroes and up to one hundred different types of troops.
3 Factions, 100 types of troops, and one massive battle: Fierce rivalry between 3 factions: Human Alliance, Dark Legion and Encablossa. 100 types of troops including Infantries, Archers, Paladins, Inquisitors, Air Units, Army Band, Bone Dragon, Mammoth and more. Intense medieval-style siege battles where players can use many different approaches, utilizing towers, ladders, catapults, and many other castle-siege weapons.
Unlimited entertainment and infinite gameplay: Aside from hero leveling, players can blaze their own path by continuously gaining new troops. Join a guild or a nation, show your loyalty by expanding it, and declare war against others to claim new territory, fighting alongside other members!
War system in which players expand their territories: Includes many MMORPG elements such as guilds, politics, sieges, territory and cultivation, while staying true to its RTS base. Provides a vast community system in which a player can expand his or her community (Party -> Guild -> Guild Alliance -> Nation). The ultimate goal is to expand one's territory to become the ultimate ruler of the continent.
Most detailed and realistic battlefield ever created: The massive battles come alive like a blockbuster movie with thousands of strikingly-detailed units fighting for survival, all powered by the in-house "Fame Tech 2" engine. Feast your eyes on flashy abilities and realistic destructible props.
Kingdom Under Fire II

Screenshots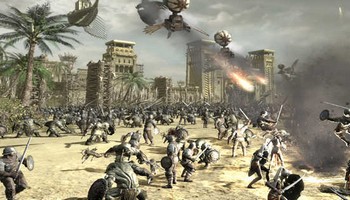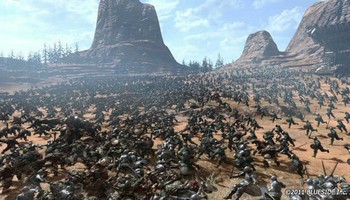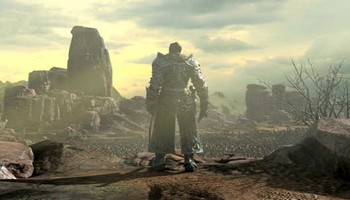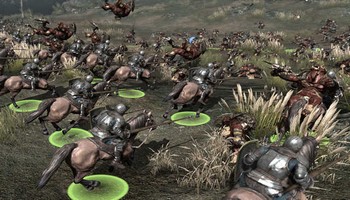 Kingdom Under Fire II

Videos
trailer
trailer 2
trailer 3
gameplay
gameplay 2
gameplay 3