Kingdom Wars is a free to play 3D MMORTS with real-time siege combat, without the pay to win element so common in the genre. Kingdom Wars offers beautiful 3D online world, where players construct strongholds, direct citizens, complete quests and eventually manage a global empire. Socialize, trade, forge alliances and battle against other players across the world, defeat their armies, and burn their towns. Kingdom Wars features three distinct civilizations: Elves, Orcs and Men, each having its own distinct style of gameplay.
Game Features
Innovative MMORTS Approach: Wage war with neighboring regions or complete countless hours of quests as you unveil the dark secrets of Terria while managing a persistent kingdom and economy with thousands of other players.
Multiple Games Modes: With two additional singleplayer modes, including open-ended Campaign mode, and content-packed single-player Skirmish mode with both Lay Siege and Castle Defense maps.
Stunning Siege Combat: User-friendly Siege-oriented gameplay whereby you seek to ram the enemy gate, scale the walls, and place automated defensive systems, such as: stone tippers, boiling oil, and wall-mounted catapults.
Three Distinct Races & Styles: Each race is complete with its own lore, language, world region and terrain, dozens of distinct units and buildings, hundreds of unique technologies, and each even has a different approach to economy and building style.
Fully 3D Dynamic World Map: Travel the MMORTS world using a beautifully-designed 3D World Map featuring scale replicas of all the NPC strongholds, quest areas, and the player's homeland.
Original Base Building Approach: Each player's Stronghold features hundreds of buildings that look and behave like a City-Simulation game, but without any micro-management, giving the player more time to spend on the battlefield.
Economic Model with Corpse Looting: A dozen gathering possibilities, different for each race allowing players the options to micromanage their economy, or leave it to run itself in times of war.
Realistic Weather and Season Change: The gaming world comes alive as you build and battle during winter or summer months, as you push your armies through heavy rain or snow storms.
Free-to-play Model
In Kingdom Wars, the majority of micro-transactions only affect cosmetic changes or unlock bonus content, that does not affect game progress and player interaction. All the other options are limited to one time use, to prevent anyone gaining unfair advantage.
Kingdom Wars

Screenshots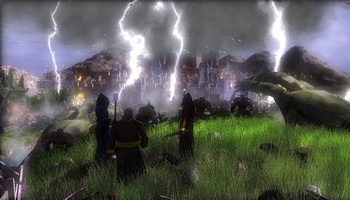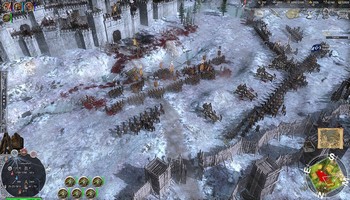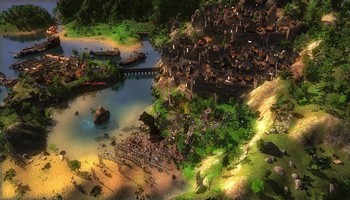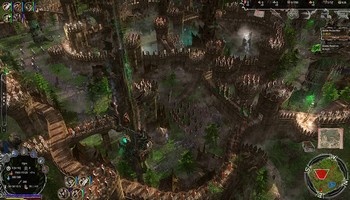 Kingdom Wars

Videos