Kingdoms CCG is a browser based trading card game where you take the role of a hero among one of the six great kingdoms of Euna. Each of the 21 Heros available has a distinct play style creating a vibrant metagame. Decks consist of spells, creatures, gear and powerful Rune Words that shape the battlefield with over 800 playable cards. Combat takes place through a strategic three-lane system with lane changing and defending available at all times. Battles are tight, tense and highly rewarding.
Kingdoms CCG has been praised for being fast-paced, yet highly strategic, well balanced, offering great modes like Guilds Wars and artwork, and for being free.
Game Modes
Play against other players in PVP arenas or live Tournaments, or the challenging AI in the single-player campaign and Guild Wars. Climb the Arena and Tournament Ladders or battle through the ranks to reach the Epic Guild League.
Free-to-play Model
Kingdoms CCG is completely free-to-play and free-to-win, featuring a completely unobtrusive micro-payment system which allows all cards to be played and acquired with money earned in-game at a relatively fast rate.
All 3 first editions packs and all heros are buyable in gold you can earn in-game. The gold is relatively easy to get, especially in daily arena and Guild Wars. Gems are scarce but are still given away for free, albeit at a much slower rate.
Booster packs recently saw their prices in gold rise up, making it a bit tougher/longer for new players to catch up with old players.
A small purchase will only speed up your advancement, but will also bring your support to a rather well tuned free-to-play model.
Kingdoms CCG

Screenshots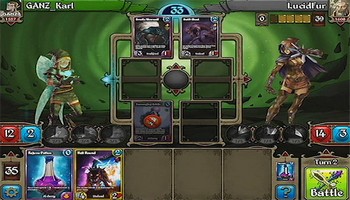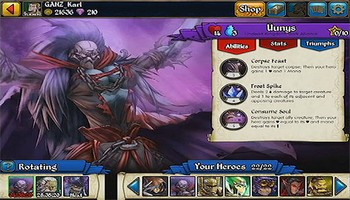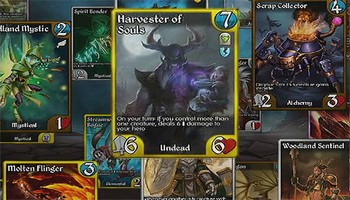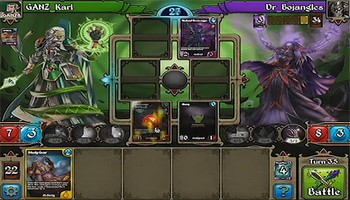 Kingdoms CCG

Videos