Kings and Legends is an online Tactical Collectible Card game where you assume the role of the lord of Silver Heron Ridge, a hero with the power to summon creatures and cast spells on the battlefield! A new kind of Collectible Card Game awaits you! battle, alone or together with friends, mighty enemies and other players! Kings And Legends is a collectible card game with a twist, summon your creatures onto the battlefield and watch them fight the enemy with exciting 3D models and turn−based actions. Battlefields consist of multiple lanes where you and your team's goal is to take out the enemies opposite you! Exploit your creature's unique abilities and the skills of your Class to beat the enemy team.
• Over 100 creature cards from 7 different races and skill cards from 4 different classes, each complete with their own unique artwork, enable the player to build a variety of decks to suit any scenario. Choose between Humans, Elves, Halfbloods, Ogres, Goblins, Undead and Beasts in addition to the four classes: Mage, Ranger, Priest and Warrior!
• See your cards come alive on the battlefield as you try your decks out in turn-based battles. Unique PvP combat enables you to fight against bots or other players, whether it be by yourself, in a team of two or in a team of four players!
• Experiment with new deck builds to match over 100 different map scenarios, or take on one of the various Boss fights with other players for lavish rewards. In-game Guilds lend a variety of bonuses to your hero, and limited time events and competitions make this experience truly immersive!
• 10 different buildings aid you in your quest to be the best there is! Try fusing, combining or extracting cards in the Alchemy Lab to make your favourite cards even better, or combining and enchanting pieces of equipment in the blacksmith to furnish your hero with a variety of perks.
Kings and Legends

Screenshots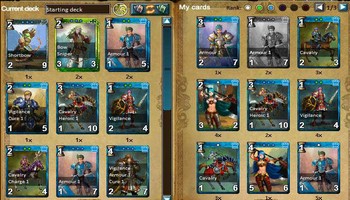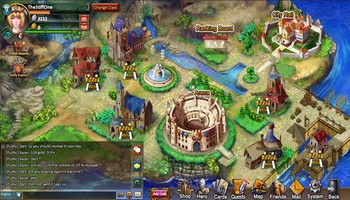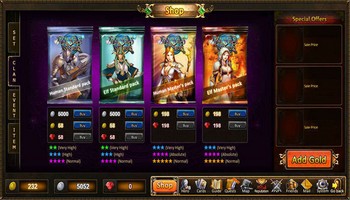 Kings and Legends

Videos