Kings of the Realm is a free-to-play massively multiplayer city building real-time-strategy game, MMORTS. The game is set in a fantasy world of conquest, alliance and betrayal. Build massive armies and go to war, farm, mine, and craft crucial resources so you can fortify your encampment, build alliances and dominate the land to become the king. Battle in daily tournaments or grow your settlement with a wide variety of building units. Explore a vast world as you lead your armies, and capture special shrines.
Game Features
Battle in daily tournaments: compete with friends and win prizes.
Form powerful alliances: unite with friends and take control of your realm.
Rise to the throne: he who control the tower controls the realm.
Fortify your defenses: build walls to protect your city from attacks.
Grow your settlement: build and upgrade to increase your productivity.
Hire victorious commanders: war-hardened heroes reign terror on your enemies.
Explore the expansive realm: lead your armies into a vast world.
Capture mystical shrines: control the shrines to enhance your kingdom.
Game Plot
For centuries we lived in peace and prosperity, a time of Men, Dwarves and Elves. But it was not to last. Disturbed from its rest, an ancient evil of unimaginable strength. An army of pure darkness. They swept through our cities, killing everyone. A few managed to escape on boats across the vast seas. Eventually finding a new land to call home. Now, it's time to rebuild. They are coming, and next time, we must be ready.
Kings of the Realm

Screenshots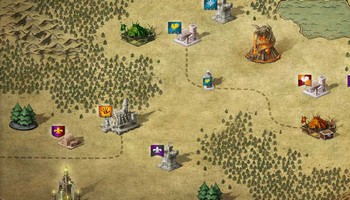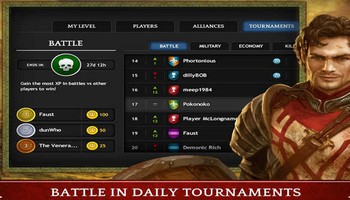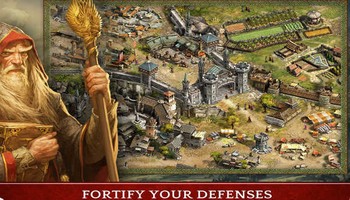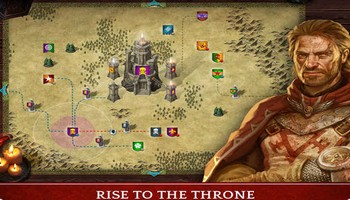 Kings of the Realm

Videos