Knockout City is a free-to-play team-based competitive multiplayer fantasy sports game for PC (Windows), PS4, PS5, Xbox One, Xbox Series X|S, and Switch, with rules similar to dodgeball. The player's goal is to attack enemies from the opposing team by knocking them out with a ball. It was first released for Microsoft Windows, Nintendo Switch, PlayStation 4 and Xbox One in May 2021 before going free-to-play on June 01, 2022. The game offers cross-platform play, meaning you can team up and play with friends on PC (via Epic Games or Steam), PS4, PS5, Xbox One, Xbox Series X|S, and Nintendo Switch.
Game Features
▶ Fast-paced fun: Rule the city through lightning-fast multiplayer matches featuring dodgeball mechanics. Increase your attack by passing to power up dodgeballs, targeting your opponents with a variety of specialized balls, or "balling up" at any time to get thrown by teammates.
▶ Team-based: Assemble an All-Star dodgeball Crew with your friends for multiplayer matches in a seamless cross-play experience! Together, knock out opponents in 3v3, 4v4, or free-for-all matches. Pass, throw, and strategize to dominate as a team and unlock distinctive, Crew-only rewards!
▶ Extensive customization: Create your brawler, from clothing to body type, then pop an attitude with unique KO Effects, Gliders, Taunts, and Victory and Defeat Poses. Plus, unlock Crew rewards like vehicles, Logos, and more.
▶ Urban Dynamics: Battle it out with other Crews across dynamic maps all over the city. Dodgeball thrives between skyscraper rooftops, across busy streets—and even at the local construction site. While you're dodging dodgeballs, watch out for moving cars, rooftop drops, and even a wrecking ball or two.
▶ Unique and accessible: It's easy to pick up and play thanks to familiar controls, but practice is key to becoming a champion. On a level playing field, only the most skilled ballers stand out from the crowd. Use your knowledge to master the intricacies of the game for spectacular KOs.
▶ Ball-based attacks: Get the job done with a variety of Special Balls, from the zero-gravity Moon Ball to the ticking Bomb Ball and the trapped Cage Ball. No ball nearby? Just ball up for a teammate to use instead!
Knockout City

Screenshots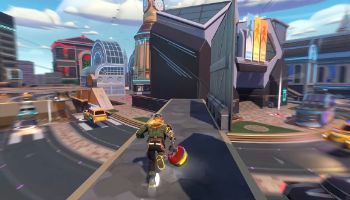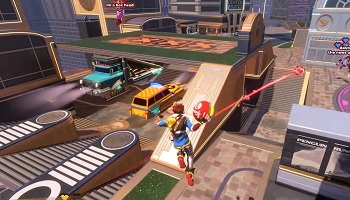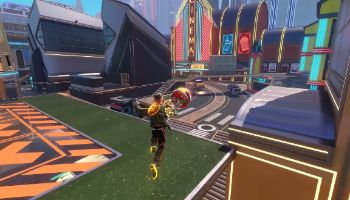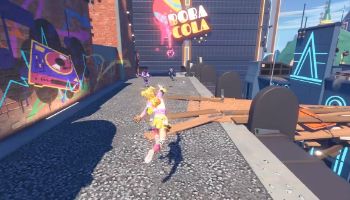 Knockout City

Videos