KonoSuba: Fantastic Days is a *free to play anime JRPG (Japanese role-playing game) for Mobile (Android/iOS), developed by Sumzap and published by Nexon. It is based on the popular anime 'KonoSuba: God's Blessing on this Wonderful World!', featuring new original characters and stories. You have been summoned, brave traveler, to a world threatened by the Devil King's army in the first KonoSuba mobile game ever to be released globally. The journey may be long and perilous, but do not fear! You won't be going empty-handed…joining your party will be all the KonoSuba characters you know and love, along with some fresh new faces.
Embark on your adventure, and rescue the realm from the forces of evil! Although, when it comes to Aqua, you may have to do most of the rescuing yourself…especially against those pesky giant toads.
Game Features
▶ A Party of Lovable Goofs: Collect, dress, and forge unbreakable bonds with your favorite KonoSuba characters.
▶ A Real-Time Playable Anime: Select your party based on elemental attributes, and face the hoards of devils and monsters in a unique and intuitive blend of real-time and turn-based combat. Activate explosive skills with dazzling cinematic skill animations at the tap of a finger and climb to the top of the leaderboards in the Battle Arena!
▶ Fully-Voiced and Authentic to KonoSuba: The original world-renowned Japanese Voice Actors reprise their roles in KonoSuba: Fantastic Days, including the likes of Jun Fukushima, Rie Takahashi, Sora Amamiya, Ai Kayano, and more!
Free-To-Play Model
*KonoSuba: Fantastic Days is an F2P Gacha game with micro-transactions offered in the form of randomized item packs, and axed around character/protagonist diversification and collection. Gameplay and story content is fully free, but acquiring extra characters is limited for F2P players who stick to in-game rewards only. PVP (player versus player) on the other hand is a minor, optional part of the game. Therefore, KonoSuba: Fantastic Days isn't pay-to-win (P2W), and is quite F2P-friendly.
KonoSuba: Fantastic Days

Screenshots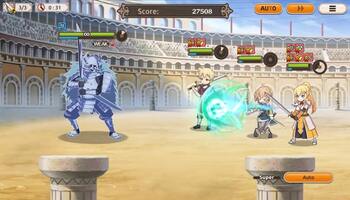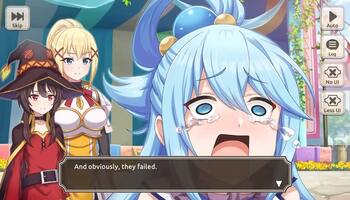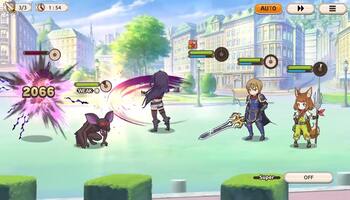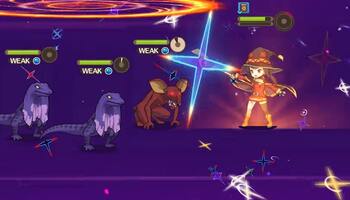 KonoSuba: Fantastic Days

Videos