KurtzPel is a free-to-play anime-styled, third person action battle or arena brawler game by KOG, the developers of Grand Chase and Elsword Online. Players can battle it out in both PvP and PvE mission-based battle modes with massive boss monsters. You can enjoy various 2vs2 PvP Modes queued up by a smart, automated match-making system. Or, you can embark upon a larger-than-life, raid style, quest driven battle system against big, bad boss monsters. Players utilize Karmas (the method used to indicate weapon and class types) when charging into battle. Each character gets to use two types of Karmas.
Game Features
▶ Weaponized Karma: Select two Karmas to determine your weapon classes and skills! Wield destructive magics and a pair of blades, or smash the opposition with a hammer and keep them pressured with your fists! Choose your weapon!
▶ Work Together: Each Karma has a different playstyle that changes how a team works. Pick your weapon and work with your partners to take out all opposition. Switch Karma mid-battle, and turn the tide!
▶ Random Encounters: Match online with other players to train in PvP or take on missions against Epic Boss Monsters! Hone your skills with just about anyone!
▶ Karma (Weapon) Switching System: There are two roles, breaker and slayer. You can switch your karma at any time during the battle.
▶ NPC Affinity System: You can increase the NPC affinity through dialogues or by collecting provided keywords and acquire various rewards (Karma, Karma Fragment, Weapon, Costume, Accessories and etc.).
▶ Costume System: Weapon, Costume (Top, Bottom, Innerwear), accessories (Shoes, Gloves, and 10 other slots), and dye system to customize the look of your characters even more.
▶ Character Customization System: Select your personality and provide appearance options depending on your selection to lessen the difficulty of selecting your character's appearance.
You can select body type, height, and other appearance feature to create your unique character.
Game Modes
▶ Promotion Mission(PVP):
Deathmatch (PVP) – Defeat your enemies and whoever scores more points will win.
Capture the Flag (PVP) – Acquire the Flag in the battlefield and whoever scored the most point at the end of the match will win.
Conquest (PVP) – Split to Red & Blue team and whoever has captures the zone when the match is over wins.
▶ Epic/Repeat Mission (PVE): Fight important enemies in the KurtzPel universe and discover the story of KurtzPel by interacting with Hero NPCs. Also, has a low chance to drop special reward (Accessories and etc.) and has multiple difficulties and provides challenges in PVE fashion.
KurtzPel

Screenshots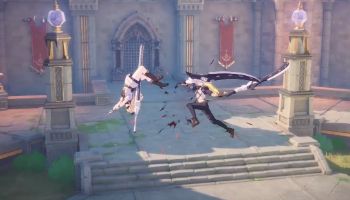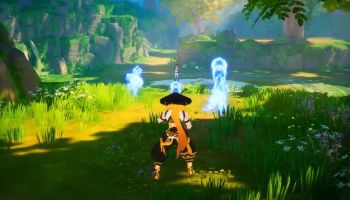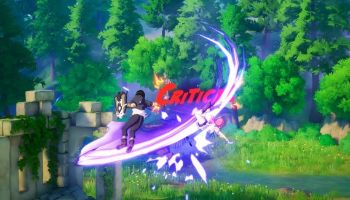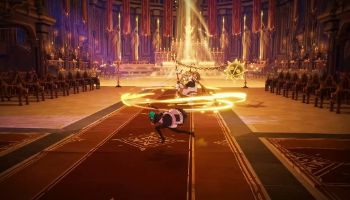 KurtzPel

Videos