Legend: Rising Empire was a free-to-play mobile real-time strategy game by NetEase where players manage growth, garrisons and global alliances in the Medieval World of Favilla. The game features a combination of strategy and city-building where players act as lords with ambition to conquer the fictional continent of Favilla. By leading and arming your people to gather resources and to pillage other players, you gradually develop your empire from nothing but a small village.
Game Features
Build a Mighty Empire: Expand the reach of your fledgling empire by constructing new buildings and capabilities in your town. With over 40 buildings types available, there are plenty of options for your ambitious expansion. However, be sure to use your land and resources wisely and ensure your growing settlement isn't left unguarded to pillaging from other players. Balance investment in economy and military in order to herald in a golden age for your civilization.
Conquer the Strongest Enemy: It takes more than building to create an empire, it also takes military prowess and dominance. Take control of over eight types of military units in strategic conflict with neighboring players where one tactical error could change your empire's fate permanently. Whether you're protecting your archers and catapults from enemy knights or deploying thieves to infiltrate the enemy, you must effectively manage the troops in order to maximize their effectiveness in combat. Be sure to defend your city against opponents or bandits seeking to raze it, and grow your military to support allies and conquer strategic territories.
Forge Global Alliances: It wouldn't hurt to have a friend or two in this dog-eat-dog world either. Thanks to the clever alliance system, players across the world can compete and work together in the same server. This means you can forge alliances with players all over the world in this persistent global battleground. Allies can not only battle alongside you, but also be an indispensable trade partner that shares crucial resources vital to developing and strengthening a young empire. Perhaps with time, you can team up to even challenge the throne!
Farm Life for Me: Beyond all the backstabbing and power plays, Legend: Rising Empire also offers many features for the more casual gamer who may wish to focus on enjoying a quiet life of farming, mining, and managing their city. "Player actions affect not just troop morale but also the happiness and well-being of their city's inhabitants" Says Yuan Fei, lead game designer, "We have spent a lot of time on the little things to make the game more immersive and let the players feel as if their land is a living, breathing ecosystem."
Whether you are a militant lord looking to dominate the battlefield or a benevolent leader hoping to use alliances with others to achieve a peaceful growth, Legend: Rising Empire offers a satisfying strategic experience on mobile for every sort of feudal lord.
Legend: Rising Empire

Screenshots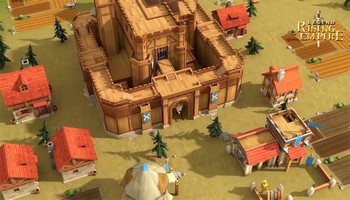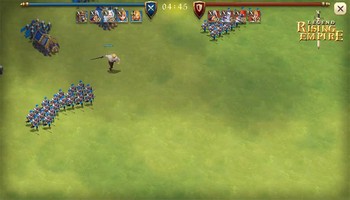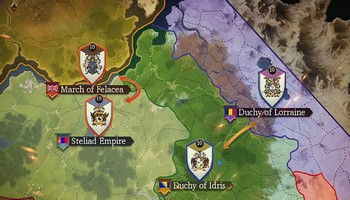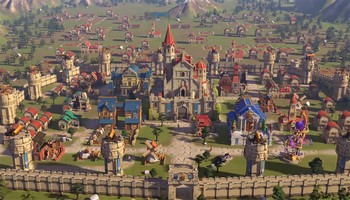 Legend: Rising Empire

Videos