Let it Die is a free-to-play, hyper-violent hack-and-slash action experience with roguelike elements. Fight your way to the top in this free-to-play collaborative creation brought to you by Grasshopper Manufacture and GungHo Online Entertainment America. Players fight through a perfidious tower obtaining various types of weapons and armor while finding creatures and mushrooms to eat in order to stay alive. Upon death, a player's "death data" is then shared among other players where they will appear as "formidable opponents". This is one of the various asynchronous multiplayer elements found in Let it Die.
Game Plot
In the year 2026 AD, a large tectonic disturbance occurred causing mass destruction around the world.
South Western Tokyo split off into the ocean and became an island covered by a deep fog.
Continuous seismic activity then caused a large spire to rise out of the ocean through the island creating a tower-like structure that pierces the clouds.
Many mysteries remain hidden from the eyes of mankind await those courageous enough to dare approach the tower…
Game Features
Hack and Slash with Roguelike-Elements: Survival is the name of the game within the brutal Tower of Barbs. Strengthen your Fighters and master their weapon wielding skills by hacking and slashing your way through the tenacious enemies and other players that stand in your way. Beware though, when killed in battle, your Fighter will lose everything you've accumulated since last visiting your base. Although, some may argue that dying is more of a choice than a lifestyle.
Loot and Craft: Pick up and equip a variety of weapons and armor from the corpses of your enemies to make their strength yours. Craft your own equipment to gain the upper hand in battle! With a wide variety of equipment combinations, get creative in how you teach others what fear really looks like!
Eat to Survive: Eat various mushrooms, frogs, and other creatures to stave off death. Creatures replenish HP while mushrooms may provide temporary stat boosts or other interesting effects! However, not all things should be eaten, so be on alert what you put in your mouth.
Life After Death: Fighters that die will be reanimated in other player's games equipped with the same armor and weapons they were wielding at the moment of their untimely death. However, other player's reanimated Fighters will not go down easily without a fight. Defeat other player's Fighters to obtain some of their gear and other valuable resources.
Let it Die

Screenshots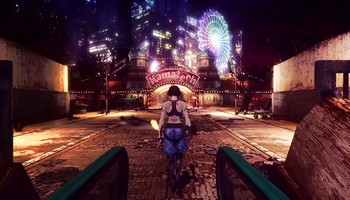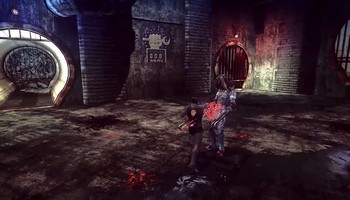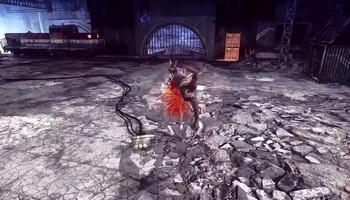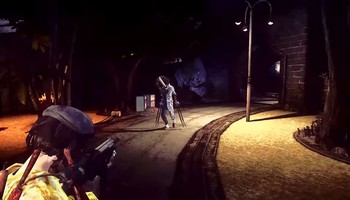 Let it Die

Videos