Lime Odyssey M (Mobile) is a free-to-play and marketed as play-to-earn, single-player, multiplayer (PVP) and coop RPG released in open beta on September 6, 2021 for Android, with an iOS version planned for subsequent release (may also be played on PC using an emulator), and is a loose mobile title relaunch of the 2011 PC MMORPG version (albeit as a totally different game) by publisher ITAM, who specialises in blockchain (ITAM token) and NFT technology protocols integration so as to enable players to own what they earn or buy in game, and trade it for cryptocurrency (ETH-convertible). The game is at an early stage and is undergoing active bug correction and gameplay enhancement based on user feedback. It has been temporarily removed from the Play Store in order to fix major issues and is currently available in direct APK download for player to play if so they wish given the shortfall. "Lime Odyssey M" is the first blockchain-enabled game to be released by using ITAM Middleware. The ITAM foundation plans to source good quality games and publish them as blockchain-enabled games. Through the NFT marketplace, "NFT.Farm", ITAM plans to provide the expanded utility of ITAM tokens with those published games.
Game Features
– Play to earn (announced)
– NFT game assets using ITAM tokens
– NFT items picked up in-game can be traded at NFT.Farm.
– Not much else is known at this stage
Game Modes
▶ Campaign: Organize your own party with collected mercenaries across a total of 24 chapters and 280 stages.
▶ World Boss: Take on various bosses in the event held 3 times a day.
▶ Infinite Dungeon: floor dungeons composed of 'Infinite Tower' (100th floor) and 'Temple of the Moon' (100th floor).
▶ Raid Boss: Multi-network content with up to 4 users participating. Different raid bosses appear depending on the day and time of the week.
▶ Dual Battle: PVP content to compete with other users with rewards distributed based on weekly ranking.
▶ Dreaming Desert: Collect treasure chests from bosses up to the third floor. Clear the third floor to finally get the collected treasure chests.
Lime Odyssey M

Screenshots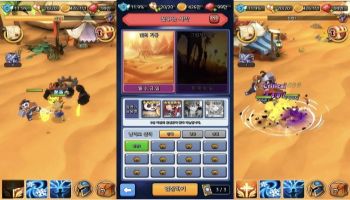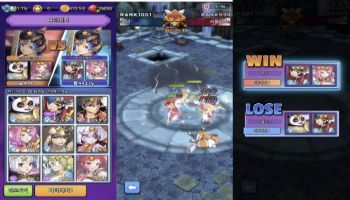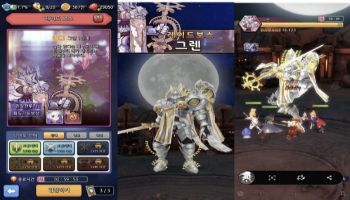 Lime Odyssey M

Videos