Lost Relics is a free-to-play and play-to-earn single-player (with MMO economy & lobby) Adventure ARPG in open alpha for Windows PC and Mac OSX, based on Blockchain & NFT technology (ETH & ENJ), by sole developer Cliff Cawley of Australian game studio Codebit Labs Pty. Lost Relics lets you play for free and earn gold coins and blockchain items, while it offers paid membership to considerably enhance your gameplay experience & rewards. The majority of items and relics you find are ERC-1155 Ethereum items which are tangible assets with real value, and which can be traded and sold for crypto and fiat money, or owned forever in NFT format.
Game Modes
▶ TALMUTH: Talmuth offers you a place to explore, gather information on available Quests and start your Adventures. These can lead you on perilous treks through dungeons, across plains and into forests.
▶ ADVENTURES: Adventures contain a variety of items hidden within chests, crates, barrels and other interactive objects. Crawling with monsters each adventure is randomly generated giving a possible 4 billion variations with each theme!
▶ ENCOUNTERS: Occasionally special encounters will be available within the world, allowing you to experience unique and challenging game play offering limited edition relics and items as rewards.
▶ EVENTS: Around the towns and adventures are ongoing events. Some last for a few days while others last for months.
▶ QUESTS: In addition to Events you will be able to secure various relics that are only available by completing Quests. Vanquish monsters, pillage loot and discover secrets as you complete them.
Game Features
▶ OUTFITS: Outfits allow you to customize your character. Outfits do not give any gameplay advantage.
All characters can wield any weapons and items. The only limit is your imagination.
▶ WEARABLES: Equip various wearables onto your character in order to enhance their appearance.
▶ PETS: Pets will help you on your adventures!
Play-to-Earn
The majority of items and relics you find are ERC-1155 Ethereum items which are tangible assets with real value, allowing you to trade, sell or own forever! All Ethereum assets are Enjin tokens and limited in their supply and collapsing, which means if items are destroyed, the remaining only become rarer and more valuable! Lost Relics utilizes the Enjin Wallet to manage next-gen Ethereum NFT assets. By linking the Enjin Wallet to your account, you will be able to transfer your items between the game and your wallet, giving you complete control over your items!
You only need ETH and ENJ if you're moving blockchain items around between your wallet and other players, or third party marketplaces. ETH (Ether) is used to pay for 'Gas' to process your transaction on the Ethereum blockchain. Think of it like shipping fees when sending parcels. This is sent to miners who verify your transaction. ENJ (Enjin Coin) is used to pay for 'Transfer' fees when sending items (To other players). Think of it like handling fees when sending parcels. This is sent to the game developer to support further development, server costs and pay wages, etc.
Game Plot
During the era when the great beasts of old lived upon the ground, the clans of the northern realm grew vast in number and spread out across the land. In all manner of things, the people of the clans acquired insight and wisdom from the elemental to the arcane, passing this knowledge down from generation to generation.
This time was known as the first eon and is where the very first historical records can be traced back. It was within this period that scribes first sought to record that which occurred at the time, leaving behind an account for those of the future to look upon.
As with any world that endures through the ages, there were times of good and times of bad, from prosperity brought about by the emergence of trade to the dark days in the wake of the great eruption of Mount Olkepth and the 'time of the long winter' that followed.
Though the single most significant event to occur in history did not originate in Olkepth nor any other land to be found in this world. It originated with those from other places in the universe.
Two obstinate races, with intellects ascended yet fierce, were entwined in a battle of colossal scale called 'The Deception War'.
The Deception War resulted in much loss of life, knowledge and power. The only remaining remnants of the war lay forgotten, scattered around the universe.
To this day, they are known as the Lost Relics.
Lost Relics

Screenshots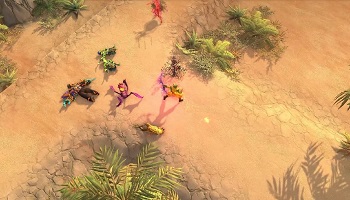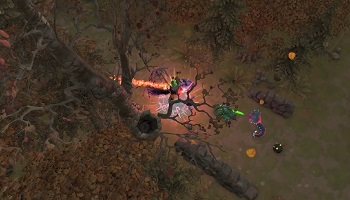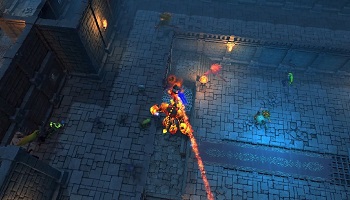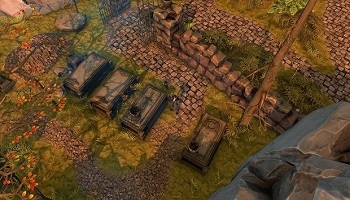 Lost Relics

Videos