Lost Saga is a casual free-to-play anime style 3D fighting game where you can choose from a long list (50+) of action heroes each with their own unique fighting style weapons, armor and skills!. Developed by I.O. Entertainment in Korea, Lost Saga officially launched its North American service on November 17, 2009 by OGPlanet and its Indonesian service by Gemscool. The company that brought it back to life is WeMade USA. Combat is simple yet tactical, characters are customizable from weapons to equipment to RPG stats, and there are even secondary professions, such as fishing and relic hunting. Best of all, the casual gameplay is well suited for short or long periods of time.
Game Features
Numerous Heroes: with Lost Saga's unique Hero system, we constantly add new heroes into the mix with unique skills and abilities to master. Different Heroes can be split into different categories depending on the nature of their abilities such as ranged attacks, melee attacks, special attacks.
Borrow your ennemy's equipment: When you or your enemies lose their HP or take a heavy blow, they will drop one of their equipment pieces for any player to pick up by walking over and pressing the 'A' key. By picking up an enemy's equipment piece, you will gain all the upgrades and benefits that come with that equipment.
Hero Switch Combos: you have the ability to switch in-between the numerous Heroes you own to continue your combos. Mix and match different Heroes and master the timing between your attacks and abilities to juggle your enemies and toss them off the map!
Upgrade your Hero: Although each player will have their own individual level (rank), it's important to note that every Hero also has their own levels that you can increase by playing that Hero more frequently.
Mix and Match Equipment: Every Hero can be customized with different Helms, Armors and Trinkets but it's important to note that a Hero's Weapon cannot be changed. Mix and match different Helms, Armors and Trinkets to customize your Hero to have its own unique skill set!
Lost Saga

Screenshots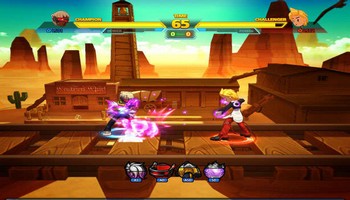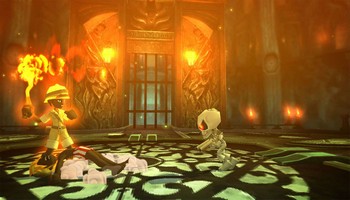 Lost Saga

Videos