Love Thyself – A Horatio Story is a free visual novel by Amplitude Studios and published by Sega. Plunge forehead-first into the exhilarating world of Horatio, the Endless galaxy's most perfect being. Experience life as a freshly-decanted Horatio clone on his first day of cadet school. Will you be the obedient servant of the great forehead in the sky? Will you manage to woo one of four uniquely identical Horatio clones? Or will you skirt the line of disobedience and risk the wrath of the gene-splicer-in-chief?
Game Features
Full Immersion
An exclusive deep-dive into the culture of the most fabulous being in the Universe. Your body and genes have never looked this good.
Multiple narrative arcs & endings
Choices matter! Will you find your way to the battle-training simulations or end up bathing in a tropical waterfall? Survive or thrive, it is up to you…
Colorful, retro-futuristic hand-drawn art style
Life as Horatio can be stressful at times, but that doesn't mean you shouldn't enjoy it in a gorgeous, unique 2D art style. Only the finest stuff…
An almost canon story
The Endless Universe's "true story" gets rebooted every time you start a new game. Love Thyself: A Horatio Story positions itself firmly on our in-universe sliding scale of canon as a "dude, probably."
Super Secret Ending
Uncover the secrets of Kappa station and become the best Horatio you can be in the Super Secret Ending DLC.
To unlock this bonus content, go to www.games2gether.com/, create an account and go to your rewards page (www.games2gether.com/profile/me/rewards), link your Steam Account, and click the "Redeem it on Steam" button in the description of the Love Thyself Super Secret Ending reward. This will add the Super Secret Ending DLC to your Steam library for free.
Love Thyself – A Horatio Story

Screenshots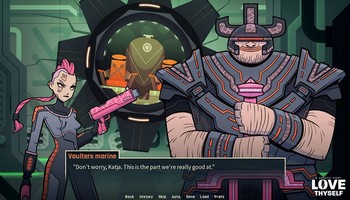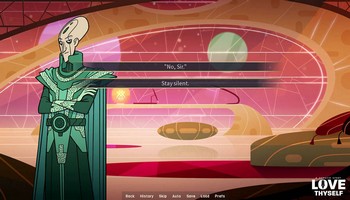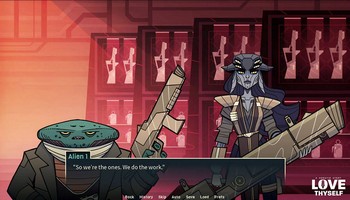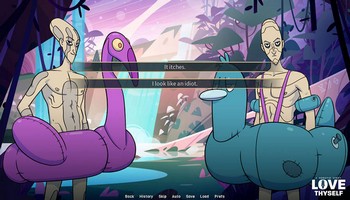 Love Thyself – A Horatio Story

Videos